Game-Used 2018 Stanley Cup Finals Pucks Being Auctioned by NHL
One of the big reasons game-used gear is so fascinating is that it tells a story. The bigger the event, the bigger the story, the more important the piece. When it comes to hockey, few things get bigger than the Stanley Cup.
With that in mind, the NHL is auctioning a small number of pucks used by the Washington Capitals and Vegas Golden Knights in the 2018 Stanley Cup Finals.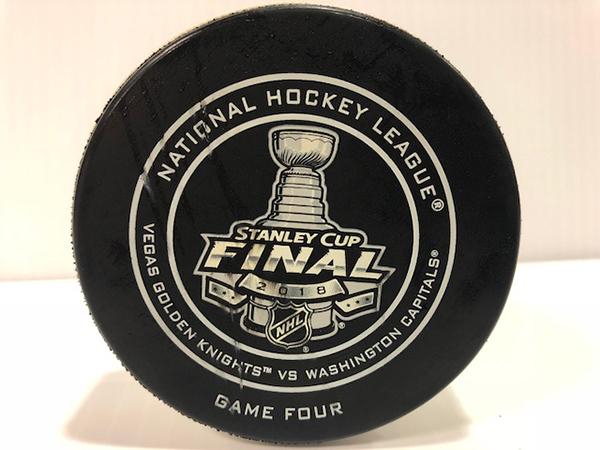 The league has been collecting one puck from each game at the end of the first period. Only a single puck from each game is being sold through these auctions.
They're then being listed on the NHL Auctions site where they're sold to the highest bidder. Currently, a puck from Game 4 is available. With about a day left in bidding, the price is over $600.
Pucks comes with a certificate of authenticity from the NHL.
Additional items, such as warm-up pucks, are also slated to be sold.