Gallery: Topps Mars Attacks: Occupation Sketch Cards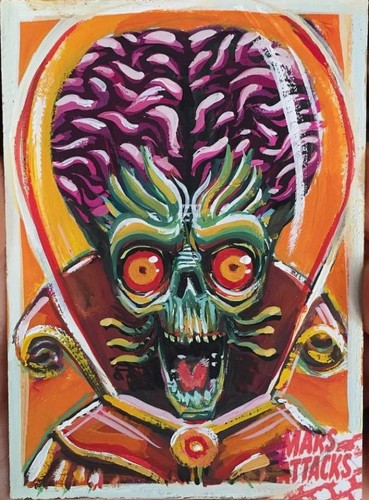 By Stephen Laroche | Beckett Media
The Kickstarter for Topps Mars Attacks: Occupation is still a week away, but the company recently shared a large group of images featuring the sketch cards that are slated to be a part of this innovative new crowd-funded release.
Drawing from an impressive pool of artists, these one-of-one cardboard treasures will definitely appeal to the brand's hardcore fans. Based on the landmark 1960s trading card issue, Mars Attacks has a long hobby tradition which Topps has done a great job of building upon over the years.
Look for a list of artists and gallery of sketch cards after the jump.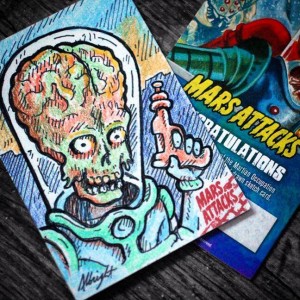 Included in the roster of sketch card artists for this project are Amber Shelton, Brad Albright, Chris Mason, Dan Brereton, Dwayne Biddix, Frank Kadar, Howard Russell, Jason Crosby, Jeff Chandler, Joe Simko, Kris Penix, Mary Bellamy, Neil Camera, Patrick Giles, Peter Santa Maria, Rick Cortes, Robert Jimenez and Russ Maheras. There will also be Dual Artist Sketch Cards that measure 3.5″ X 5″ and serve as random box toppers.
Stephen Laroche is the editor of Beckett Hockey and a contributor to other Beckett Media publications. Have a comment, question or idea? Send an e-mail to him at SLaroche@beckett.com. Follow him on Twitter @Stephen_Laroche.