Funko Pop Sports Legends Line Kicks Off with Babe Ruth, Muhammad Ali
As Funko continues to expand into sports, they're going back in time with a couple of icons. The Funko Pop Sports Legends line kicks off with stylized vinyl figures of Babe Ruth and Muhammad Ali.
Funko Pop Sport Legends Babe Ruth
The Funko Pop Babe Ruth has him in a vintage Yankees uniform with a bat on his shoulder. The pose shifts away from the ones used with other Funko Pop baseball figures. And it's all Ruth. The slugger is shown with his mythical point to the outfield, when he famously (might have) called a home run.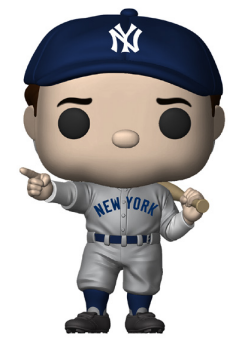 Funko Pop Sport Legends Muhammad Ali
Taking a similar direction with a distinct pose, the Funko Pop Sports Legends Muhammad Ali figure has him with his glove across his chest, recreating his 1965 knockout of Sonny Liston.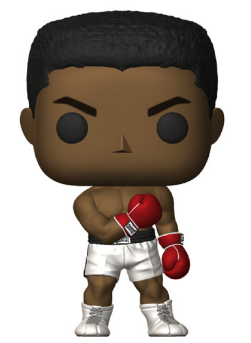 Ali is just the second boxer to have a Funko POP figure. Manny Pacquiao is the other.
The plan is for both figures to come out in June, 2019.