Gritty and Other NHL Mascots Getting Funko POP Figures
Can get enough of staring deep into Gritty's eyes? Then you might be in luck. Funko POP NHL Mascots are giving six of hockey's most colorful cheerleaders the vinyl figure treatment.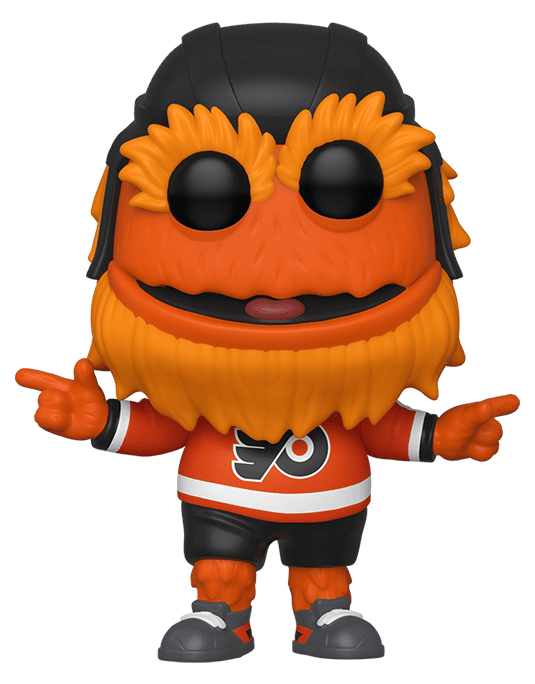 The Philadelphia Flyers mascot is joined by Blades (Boston), Tommy Hawk (Chicago), NJ Devil (New Jersey Devil) and Chance (Vegas) in the main line. Carlton, the mascot for the Toronto Maple Leafs is a Canadian exclusive figure for Grosnor distribution.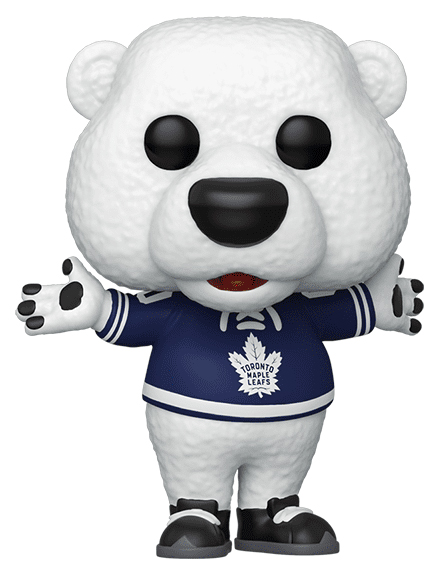 Those getting NJ Devil might not want to store him too close to a window, though. Just in case.
All of the figures come with the trademark POP black round eyes and bobblehead proportions. And while the poses are similar, there are lots of differences when it comes to the mold and shape.
These aren't the first sports mascots to be transformed into Funko POP figures. MLB mascots have a couple of runs and a handful of NCAA mascots are on the way as well. Over the past couple of years, Funko has made POPs for numerous NHL players. Most are current players but there are also multiple Wayne Gretzky figures.
A formal release date for the POP NHL Mascot figures has not been announced.
Funko POP NHL Mascots Checklist
Blades, Boston Bruins
Carlton, Toronto Maple Leafs (Grosnor exclusive)
Chance, Vegas Golden Knights
Gritty, Philadelphia Flyers
NJ Devil, New Jersey Devils
Tommy Hawk, Chicago Blackhawks