Funko POP Michael Jordan figures are a thing. And collectors have multiple versions, including store exclusives, to track down if they're looking to land them all.
All three of the vinyl figures have the same bobblehead-inspired face. And it's a basic one at that, like most POPs. It's with the bodies that the differences are found. Each of the three pieces are significantly different in that regard. All have different jerseys and poses.
Proving that POPs can get into the finer details of things, even the sneakers are different. They match the Jordan "era" they come from. You're not going to find all of the marks on the shoes, but Air Jordan connoisseurs will be able to pick out the style right away.
Funko Pop Michael Jordan Figure Gallery
Funko POP Basketball 54 Michael Jordan – Red Jersey, Dunking
Before he became a meme, before he was winning championships and even before he was the most famous athlete on the planet, Michael Jordan was dunking. The most common of the Funko POP Michael Jordan figures has him in his most iconic pose — minus the tongue sticking out.
It comes straight out of the 1988 Slam Dunk contest, or at least as close as possible given the constraints of the POP format. The figure even has a stand for the full "Air Jordan" effect.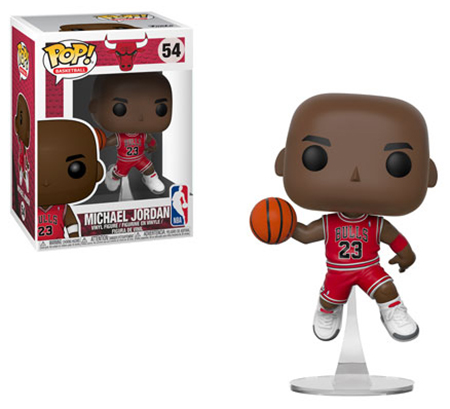 Foot Locker launched this figure on January 12, 2019. That said, it was an early release of the main figure. The Foot Locker MJ Funko is not any different than the regular one.
Funko POP Basketball 54 Michael Jordan – Bronzed
While the main figure isn't a full Foot Locker exclusive, but this Bronzed variation is.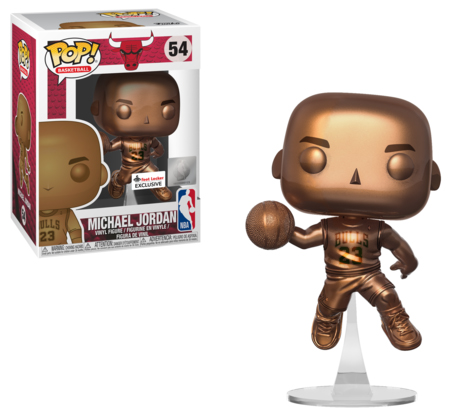 It has the same classic dunking pose but the colorway is done entirely in bronze. No release date has been given by Funko beyond "coming soon."
Funko POP Basketball 55 Michael Jordan – Fanatics Exclusive
Jordan's second POP pose is only available through Fanatics. The dribbling pose for this one is like a lot of Funko's other NBA POPs. This is the only one of the three Jordan figures with him in black gear.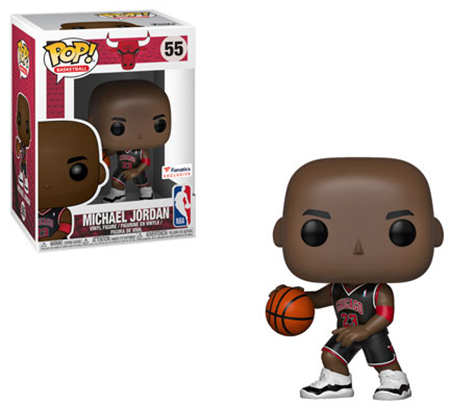 Funko POP Basketball 56 Michael Jordan – Target Exclusive
The Target-exclusive Michael Jordan figure is an early-years take on the legend. The pose isn't as dynamic but it does carry a certain attitude. And those Air Jordan 1 shoes!