Funko NFL Pop Trading Card Tackles Prizm Football
Pops and football cards are colliding for Funko NFL Pop Trading Card, a collection that combines the vinyl figures with Panini Prizm football cards.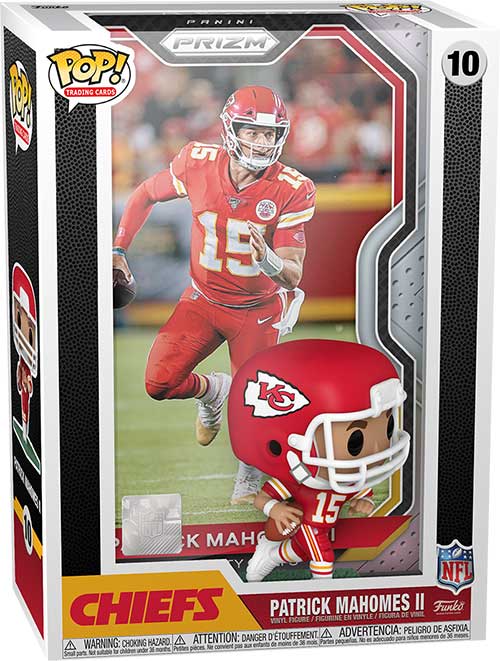 Each of the four figures in the debut lineup are posed similarly to how they are on their 2020 Panini Prizm Football cards. Oversized versions of those cards also also packaged with the figure. The final result is a display piece that's both figures and cards.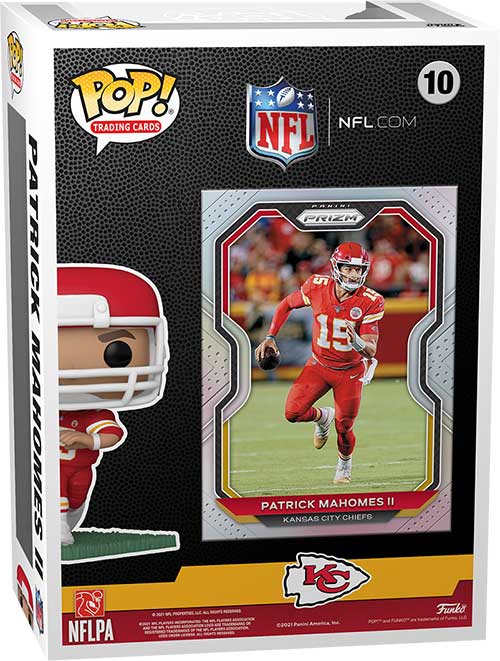 On their own, the Pops stand about 4.5″ tall. With the card and case, the final display is 7.5″ wide by 10.5″ tall.
In addition to the four regular versions, Panini will have their own exclusives. The figures are the same but the oversized card is Gold.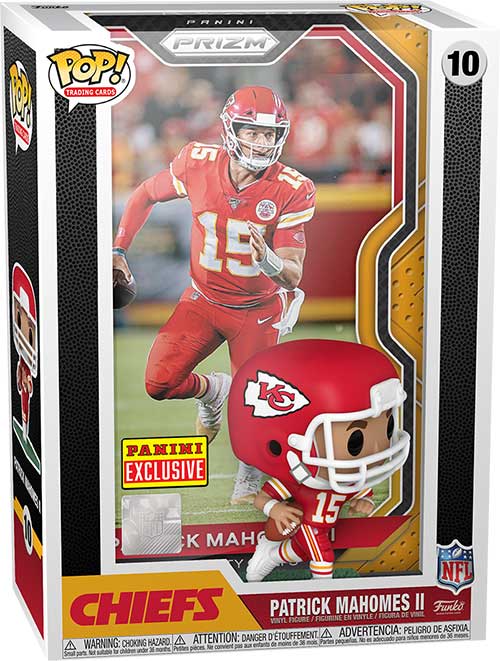 Funko and Panini have also teamed up for similar Funko NBA Pop! Trading Cards displays.
The first Funko NFL Pop Trading card figures are expected to release in September.
Funko NFL Pop Trading Card Checklist
08 Justin Herbert, Los Angeles Chargers
09 Lamar Jackson, Baltimore Ravens
10 Patrick Mahomes, Kansas City Chiefs
11 Tom Brady, Tampa Bay Buccaneers
Gold
Exclusive to Panini.
08 Justin Herbert, Los Angeles Chargers
09 Lamar Jackson, Baltimore Ravens
10 Patrick Mahomes, Kansas City Chiefs
11 Tom Brady, Tampa Bay Buccaneers