Friday Hot List: Trent Richardson, NFL rookies and Danica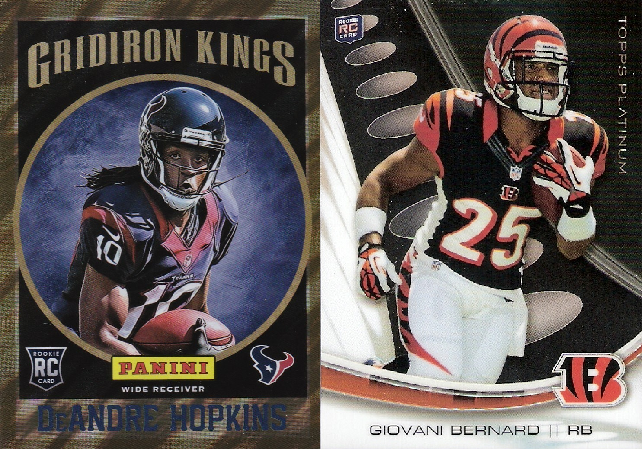 By Susan Lulgjuraj | Beckett Basketball Editor
A couple of rookies emerged this week, giving collectors other options for the newest draft class.
Houston's DeAndre Hopkins
and Cincinnati's Giovani Bernard
had good games in the last week to get collectors chasing their cards.
Hopkins had 117 receiving yards and a touchdown in a 30-24 win over the Tennessee Titans. Bernard had 38 rushing yards, 27 receiving yards and two touchdowns in the Bengals 20-10 win over Pittsburgh.
Collectors like options and these two players gave that to them this week.
Check out the rest of the Hot List below:
Football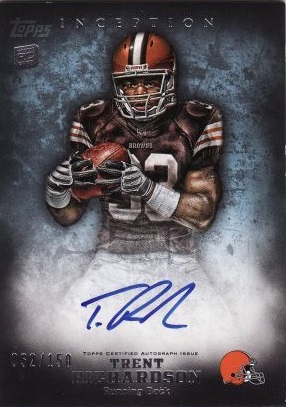 Trent Richardson
The newest Indianapolis Colt found himself in a better situation. That led collectors on a buying spree of his cards over the last couple of days. Richardson was traded from the Cleveland Browns to a playoff-caliber team in need of a better running game. His stats and card values should get better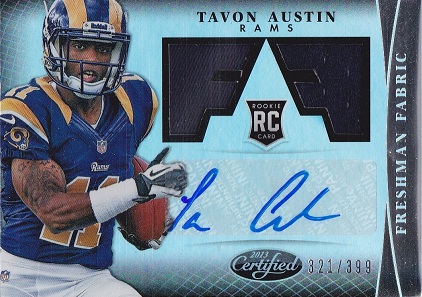 2013 Certified Freshman Fabric Autograph
There are two different subsets in 2013 Certified with fabric in the title, but it seems that the Freshman Fabrics dual jersey autograph cards are outselling the Fabric of the Game (autograph) cards in the early going. As certain 2013 rookies heat up, their Certified Freshman Fabric cards are looking good to collectors.
Baseball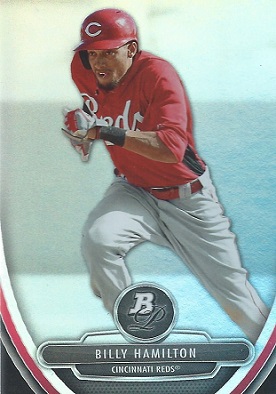 Billy Hamilton
The Cincinnati Reds speedster is getting more and more attention as the season progresses. He stole four bases in one game and his season total is now up to nine (in just eight games).
Basketball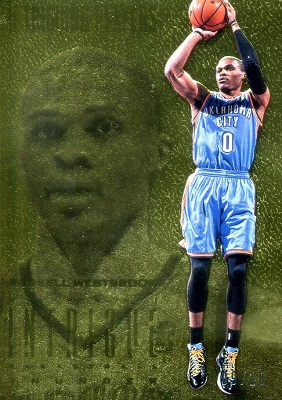 2012-13 Intrigue Intriguing Players Gold
The Silver inserts have done well with some of the top players bringing in about $10-$15 per card. But the Gold Intriguing Players parallels, which are numbered to 10, are commanding good money. These cards are numbered to just 10 copies and have sold for $50 or more. A Kobe Bryant Gold sold for $121.50.
Racing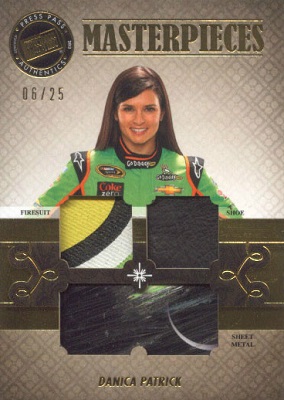 2013 Press Pass Showcase Racing Danica Patrick and Dale Earnhardt Jr. cards
Pretty much anything with Danica Patrick
or Dale Earnhardt Jr.'s
name on it is selling out of 2013 Press Pass Showcase Racing. Autographs sell for $100 or more, memorabilia start at $20, but go higher. These two drivers have some of the top-selling cards out of Showcase Racing.
Susan Lulgjuraj is an editor at Beckett Media. If you have suggestions for the weekly Hot List, email her here.  Follow her on Twitter here. Follow Beckett Media on Facebook and Twitter.