Friday Hot List: Puig still leads the hobby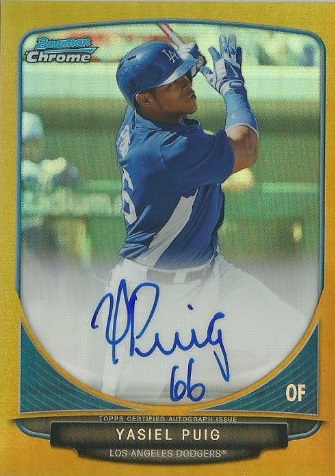 By Susan Lulgjuraj | Beckett Sports Card Monthly Editor
The hottest player on the planet right now might still be Yasiel Puig
. The Los Angeles Dodgers rookie has taken over the hobby since he was called up this summer.
With several baseball products coming out so close together, Puig's cards have remained hot in the marketplace. His 2013 Topps Chrome, 2013 Bowman Chrome and 2013 Panini Prizm cards are all doing well. Often just base cards of Puig have sold for $10 or more.
Baseball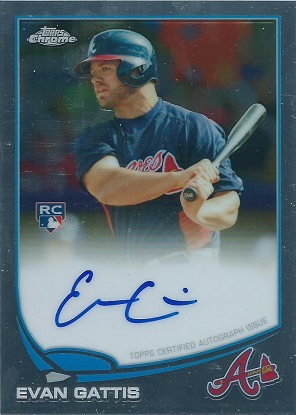 Evan Gattis autographs
The Braves rookie was severely lacking in cards, but his first two autographs to hit the market are doing well. His Topps Chrome and Bowman Chrome autos – all variations – are selling for $30 or more. If he does well in the playoffs, these could go higher.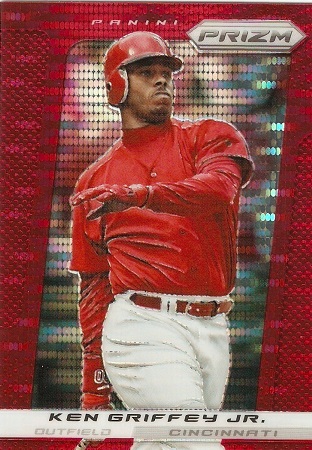 Panini Prizm Red Pulsar parallels
Pulling the right player could net collectors a decent product on the Panini Prizm Red Pulsar parallels. Examples: Ken Griffey Jr. sold for $14, Nolan Ryan sold for $25, Mike Trout for $11.50 and Yasiel Puig $30. Other Red Pulsar parallels don't have the same effect for some of the lesser players.
Hockey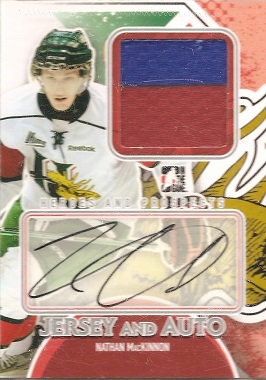 Hockey is back and, yes, that means the Double Rookie Class will be soon upon us. However, MacKinnon's cards are doing well after his first game. His only cards available for pre-Rookie Cards from In The Game, but that hasn't stopped collectors from picking up his cards.
Non-Sports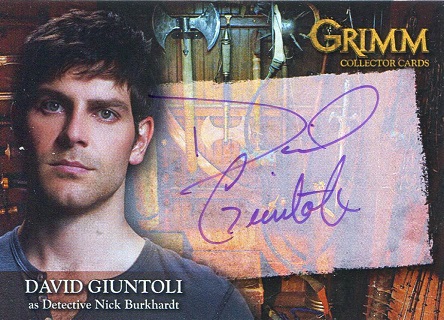 Breygent Marketing recently put out cards of the television show Grimm that appears on NBC. Breygent secured autographs of many of the actors, which have sold well in the last week. Claire Coffee, David Giuntoli and Mary Elizabeth Mastrantonio and some of the autos selling for about $50 and more.
Susan Lulgjuraj is an editor at Beckett Media. You can email her here with questions, comments or ideas. Follow her on Twitter here. Follow Beckett Media on Facebook and Twitter.