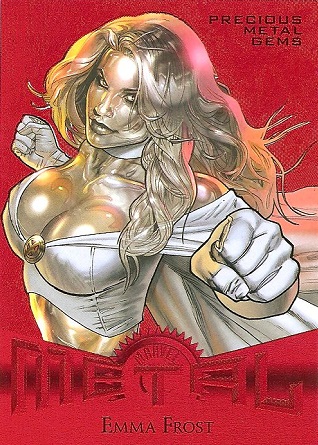 By Susan Lulgjuraj | Beckett Sports Card Monthly Editor
The first thing that comes to mind with Upper Deck's emergence of the Fleer Retro brand is Precious Metal Gems. No matter the sport, these cards tend to be hot.
What about a non-sports product?
This week, UD released Fleer Retro Marvel dedicated to the heroes and villains of the famous comics.
It works there too. The PMGs in Fleer Retro Marvel are some of the hottest cards right now with many selling for more than $100. There are even sales of these cards in the $300 range. A Green PMG of Rogue sold for $399 and a Green Red Skull sold for $300.
The Precious Metal Games and sketch cards from Fleer Retro Marvel are some of the top cards on the non-sports market right now.
Baseball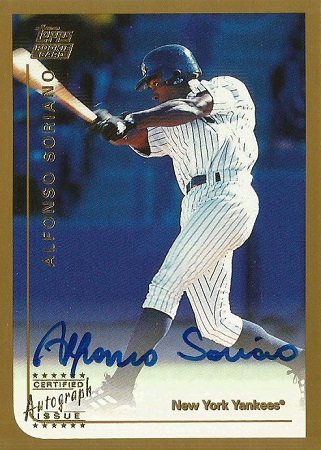 1999 Topps Traded Autographs Alfonso Soriano
This card always had decent value. Soriano is a very good player who was stuck on a bad team. However, his trade to the New York Yankees gave Soriano – and his cards – some life. A card that could be had for about $20 ungraded two months has jumped to around $55.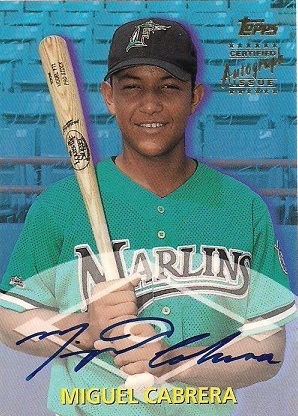 2000 Topps Traded Chrome & 2000 Topps Traded Autographs Miguel Cabrera
These cards could become permanent fixtures week-to-week as Cabrera continues to show why he is one of the best players in baseball.
Football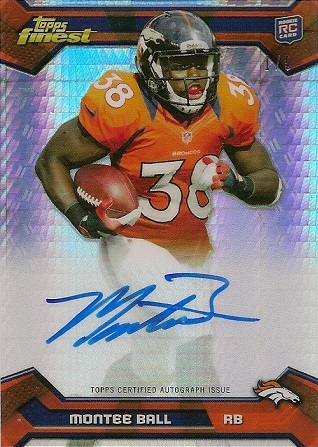 Ball has seen his stock rise as Denver Bronco head coach John Fox has given Ball more reps with the first team. Ball has shown success (and it doesn't hurt that Ronnie Hillman has faltered this preseason). Ball's card values have shown an uptick over the last several days with the news.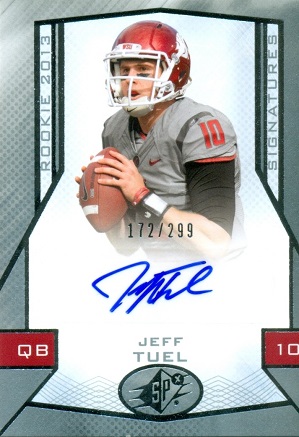 Yes, Jeff Tuel, the back-up to the back-up quarterback in Buffalo. Even if he doesn't play (and he probably will), right now is the time to sell his cards. Here's one example of how well his cards are selling: his 2013 Bowman NFLPA Collegiate Bowl Autographs
sold for about $5 about two weeks ago. Now, the last sold card on eBay went for $45. All of his autograph cards have shown a similar jump.
Basketball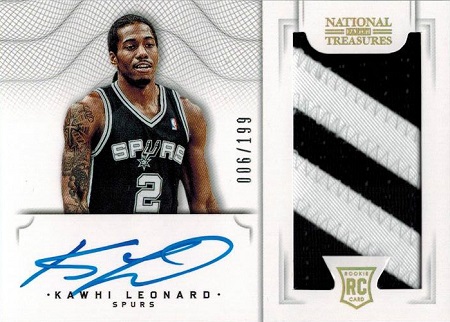 2012-13 Panini National Treasures RPA
These are hot cards every year, and they have shown no signs of stopping. Some players who don't get the spotlight have still commanded big bucks for their National Treasures Rookie Patch Autograph cards.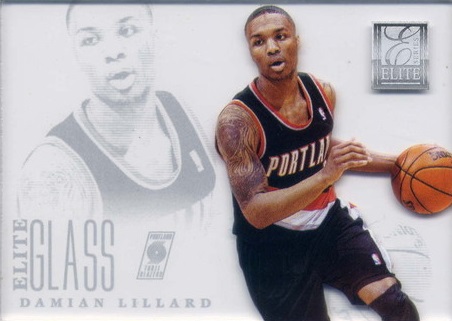 2012-13 Elite Series Elite Glass
If you get the right player, these cards are worth decent money. Players such as Kyrie Irving, Lebron James and Damian Lillard have sold for $45 or more.
Hockey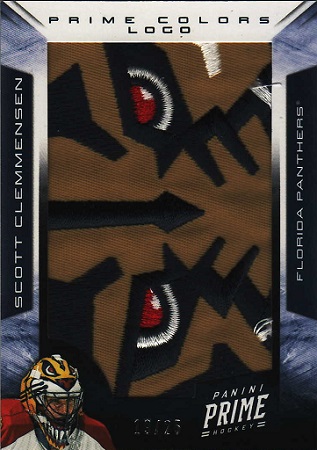 2012-13 Panini Prime Color Logo Patches
Panini improved these prime patches by including a picture of the players on the cards, something lacking from last year's cards. However, these are still great looking cards and collectors are showing that with their wallets.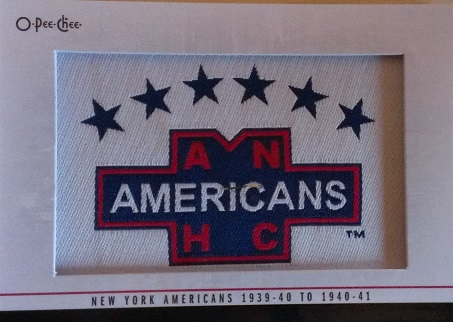 2013-14 O-Pee-Chee Team Logo Patches
The rare cards are still selling well even a couple of weeks after the initial release. Set collectors and team collectors are chasing these and often pumping up the values.
Susan Lulgjuraj is an editor at Beckett Media. You can email her here with questions, comments or ideas. Follow her on Twitter here. Follow Beckett Media on Facebook and Twitter.