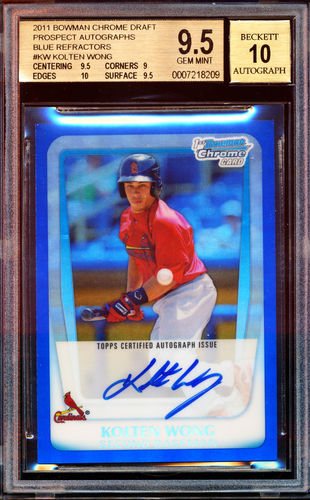 By Susan Lulgjuraj | Beckett Sports Card Monthly Editor
Football cards look like they are really beginning to heat up this week. With the regular season a couple short weeks away, collectors are hitting their collecting stride.
Of course, it doesn't hurt that two products came out recently in 2013 Topps and 2013 Rookies & Stars. But collectors are still thinking about baseball with a few odds and ends thrown in.
Check out this week's Friday Hot List:
Baseball
Kolten Wong
The St. Louis Cardinals prospect was called up about a week ago. The second baseman's cards have seen the appropriate spike a call up gets when he first gets in the Majors.
His 2011 Bowman Chrome Autographs and 2013 Bowman Platinum Autographs are cards to watch. He also has hits as far back as 2009 when Upper Deck included him in Team USA Future Watch cards.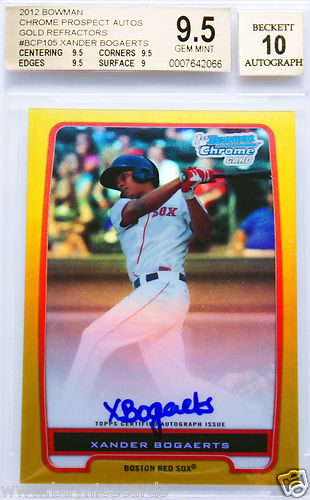 Xander Bogaerts
Much like Wong, Bogaerts got the call recently. He's being hyped as one of the next big Boston Red Sox stars. The infielder has played in two games and yet to get a hit, but that isn't holding off prospectors. Rare cards of Bogaerts have sold for thousands. Slightly less rare – several hundred.
His 2012 Bowman Chrome Autographs cards seem to be a favorite right now, but his Leaf autographs aren't far behind.
Basketball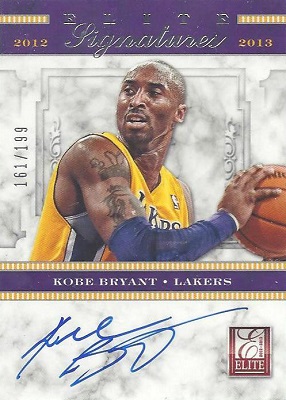 2012-13 Elite Series Autographs Kobe Bryant
If you ever wanted a Kobe Autograph, this may be the one to pick up. It's one of the hottest cards in 2012-13 Elite Series and can be had for about $120. The cards are numbered to 199 copies.
Football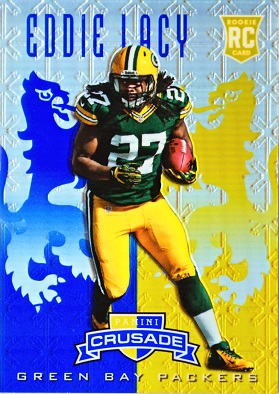 Eddie Lacy
The Green Bay Packers running back has been getting plenty of attention lately. He's listed as the top running back on Green Bay's depth chart and had a solid first preseason game. Lacy ran for 40 yards on eight carries with two runs of 15 and 11, respectively.
Collectors have taken notice and his cards have seen an uptick recently.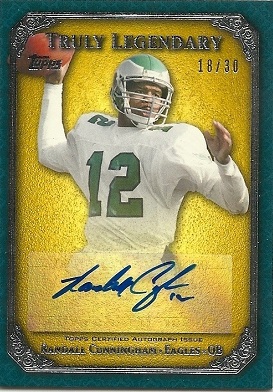 2013 Topps Football Truly Legendary Autos
Who doesn't like pulls of retired football stars? We're talking autographs of Jerry Rice, Joe Montana, Lawrence Taylor, Jerome Bettis and more. These cards are selling well on the secondary market ticking up toward the $100 mark and sometimes even past it.
Hockey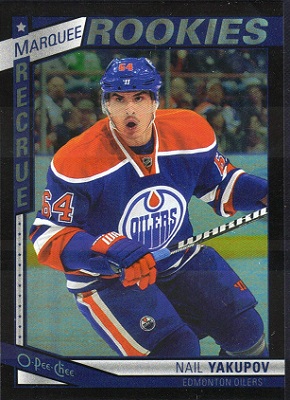 Nail Yakupov Autographs
There is a good chance Yakupov stays on the list for several weeks. The Edmonton Oilers 2012 first-round pick is a favorite among collectors right now – and those selling his cards.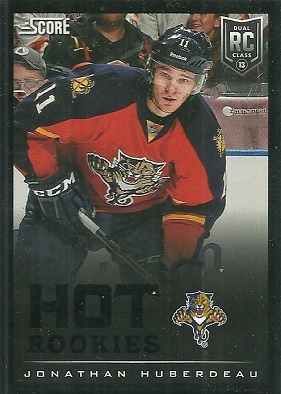 Jonathan Huberdeau Autographs
The reigning Calder Memorial Trophy winner is also seeing plenty of love on cardboard. Any of his autographs or low-numbered parallels are hot right now.
Other sports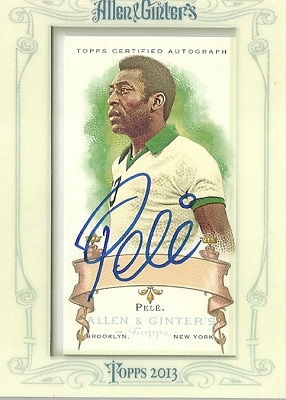 Pele Allen & Ginter autographs
It's been two weeks since 2013 Topps Allen & Ginter came out and international soccer star Pele is still hot. Autographs are generally in the $300 range.
Non-Sports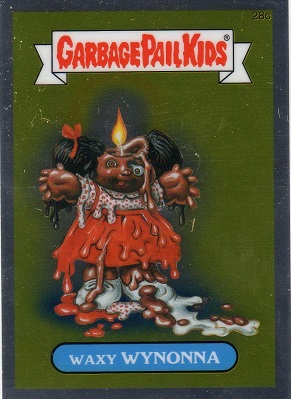 Garbage Pail Kids Chrome C Variations
GPK Chrome was a fun product released last week. An inexpensive product as well that doesn't seem to have too much resell value – unless you pulled one of the short-print C variations. These cards are selling for $100 or more.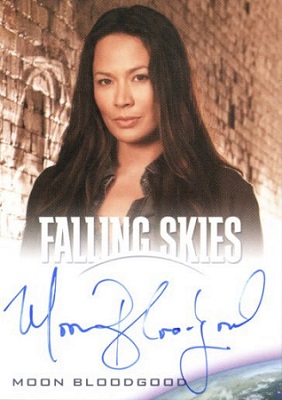 Moon Bloodgood Falling Skies autographs
Bloodgood is an American model and actress who plays in the TNT show Falling Skies. Her autographs are one of the top-selling hist out of the Rittenhouse Archives release.
Susan Lulgjuraj is an editor at Beckett Media. You can email her here with questions, comments or ideas. Follow her on Twitter here. Follow Beckett Media on Facebook and Twitter.