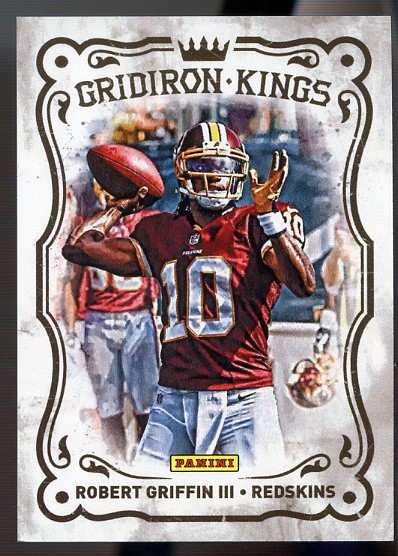 By Susan Lulgjuraj | Beckett Football Editor
Robert Griffin III is one of the hottest players on cards right now.
The Washington Redskins rookie quarterback has lived up to the hype so far with his gun-and-run style of play.
With Free Price Wednesday upon us, here's a great chance to look at RG3's cards in the Online Price Guide.
(Click here to view a checklist or OPG of RG3.)
For those who don't know, here' s how the OPG works. After signing into your Beckett.com account, you can search for any player, set or sport using the search bar at the top of the page.
In this case, "Robert Griffin III" returned nine pages worth of items with 100 items max on each page. It's amazing to think RG3 has that much stuff out there, but when you take into account all the parallels, printing plates and autographs, his numbers start to pile up quickly.
In fact, there are 853 listings with Robert Griffin III, including 410 autograph cards.
Here's a look at what RG3's Beckett page looks like with some basic statistics and recent price changes.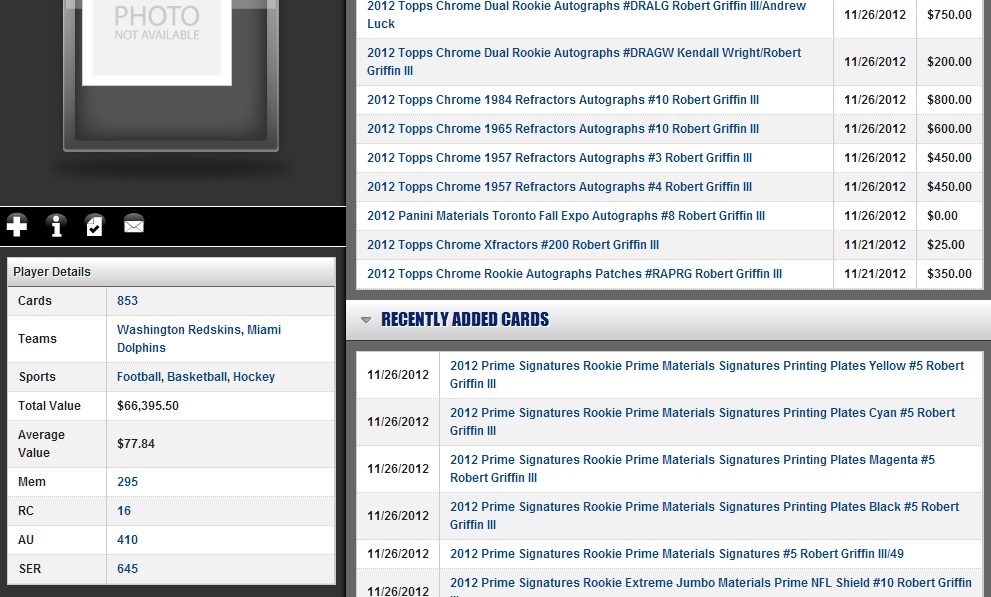 Now, let's say I only want to view his 2012 Gridiron cards. No problem.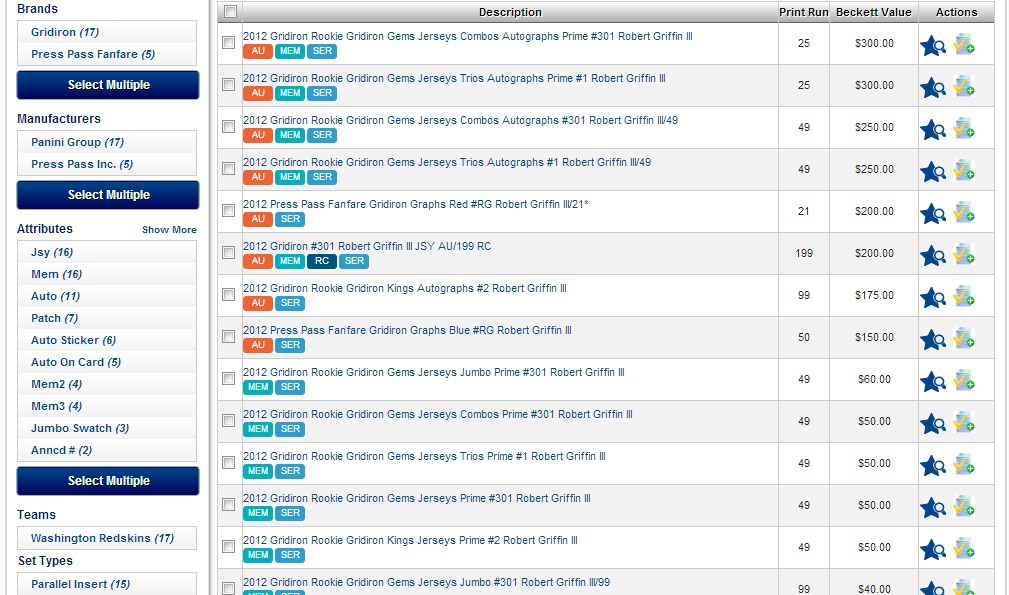 You can see the HI book value of each card listed on the right, which can be sorted by value.
By the way, since this is Free Price Wednesday, here are some values of RG3 Rookie Cards, priced from high to low.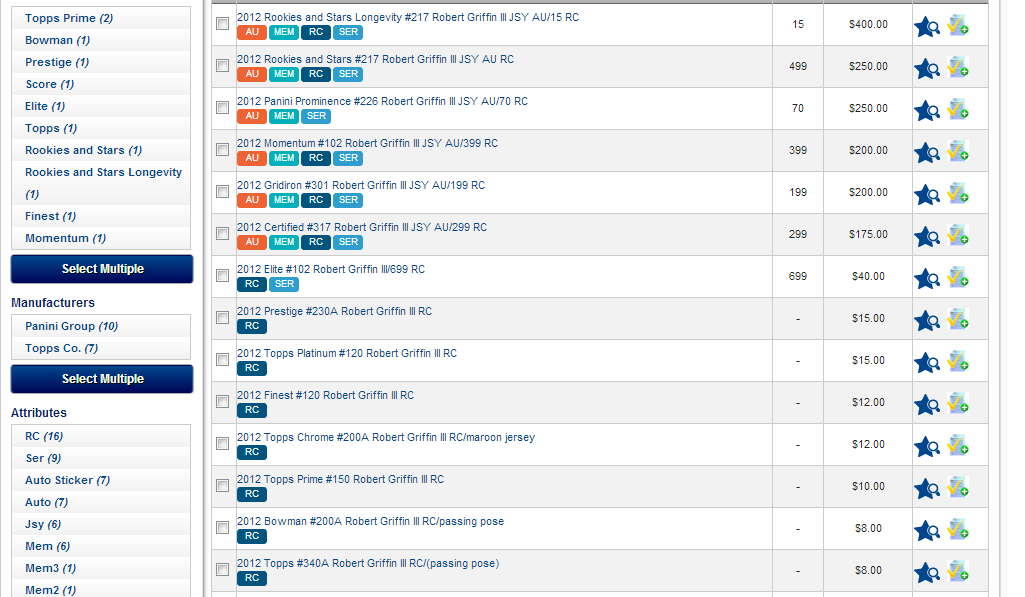 Susan Lulgjuraj is an editor of Beckett Football. You can email her here with questions, comments or ideas. Follow her on Twitter here.