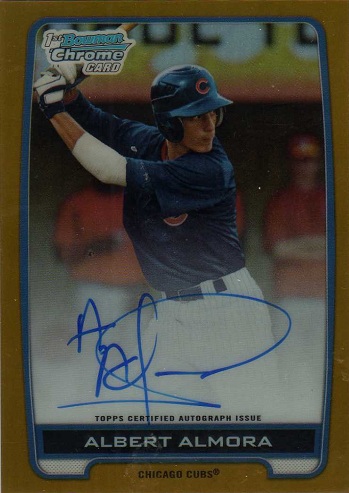 By Susan Lulgjuraj | Beckett Sports Card Monthly Editor
As snow falls in many places around the country today, this is a good moment to think of a warm-weather sport. In this edition of Free Price Wednesday, we'll look at some 2012 Bowman Chrome Draft baseball cards.
There's just about 100 days until Opening Day and less than two months until pitchers and catchers report to spring training. It's getting so close, and we're getting ready for it.
Bowman Chrome Draft is popular every year with prospectors. Of course, collectors want to see color.
However, non-prospectors are at a slight disadvantage when it comes to opening Bowman products. They're geared to up-and-coming minor leaguers, the majority of whom do not make it. Sometimes you pull an autograph and think, "Who is this guy?" But often you wonder, "Will he ever make it?"
There's no hard rule to say if a player will get to the big leagues or even do well once he is there. However, looking through the price guide could help collectors find players to watch.
Gold refractors are one of the favorites to pull. It's low-numbered (#'d to 50) and an autograph only makes it that much more valuable.
These are the set statistics for 2012 Bowman Chrome Draft Pick Autographs Gold Refractors. There are 40 cards with an average value of $137.25.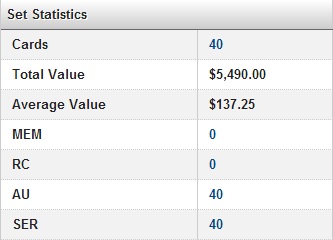 After clicking on the number "40" to see all the cards in the set, collectors can sort the cards by HI book value … and look what comes out on top. The three highest priced cards are Albert Almora, Addison Russell and Mike Zunino with three others cards coming in at $250 or greater.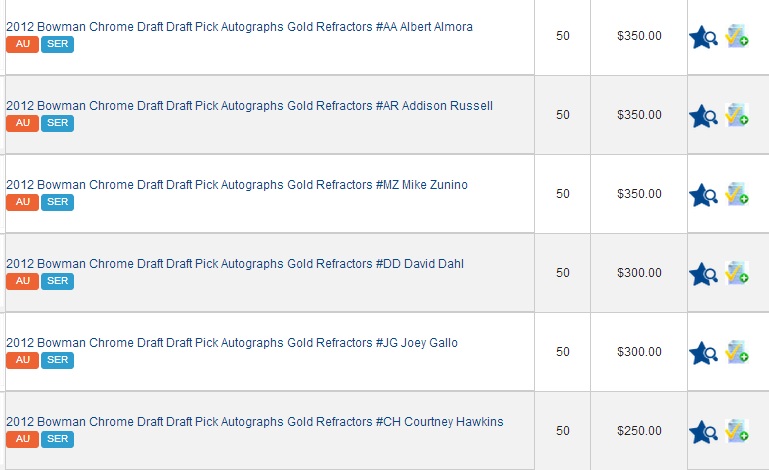 For example, if you pulled a card of Almora and wanted to learn more about him, you can click on his card and then click on his name on the left side of the screen, which would take you to Almora's Beckett page.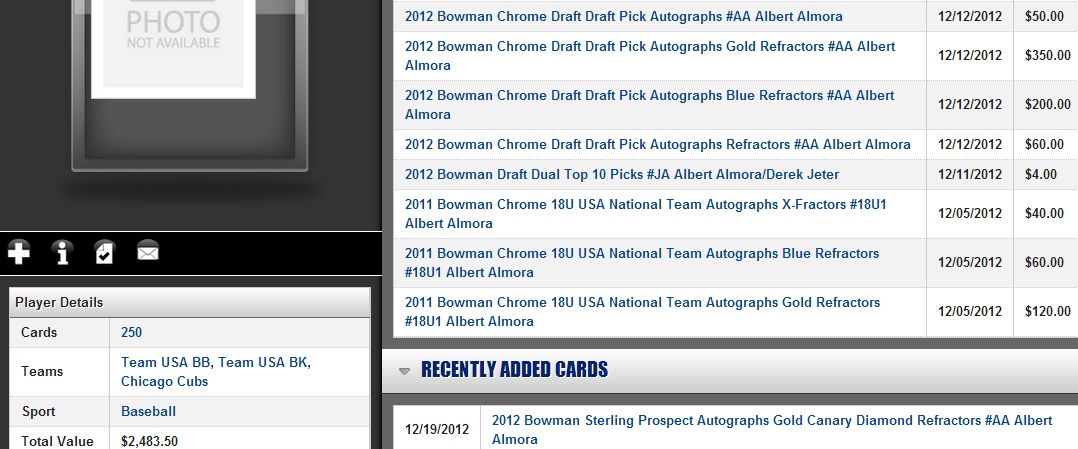 What is amazing about his page is that the Chicago Cubs 2012 top draft pick already has 250 cards of his on the market. These are cards from Bowman Sterling, 2009-10 USA Baseball, 2010 Bowman Chrome and other products.
Who knew that an 18-year-old who hasn't played above low-A baseball would already have so many cards of his made?
Susan Lulgjuraj is an editor of Beckett Sports Card Monthly. You can email her here with questions, comments or ideas. Follow her on Twitter here.