Four Color Trading Cards Take to Kickstarter to Chart Comic Book History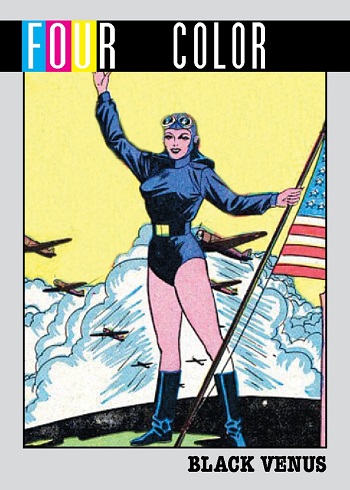 By Ryan Cracknell | Hobby Editor
Kickstarter has become an increasingly popular platform for trading cards. While Mars Attacks: Occupation brought it closer to the mainstream, most projects launched on the crowd-funding platform are indie projects. Four Color trading cards mark the launch of a planned anthology charting the history of comic books — at least those characters available in the public domain.
This first set, or pack, of Four Color trading cards has a main set of 20 cards. Beyond that are a few extras that are available at different pledge levels.
For those not familiar with the Kickstarter format, you pledge money towards a project so that it can be completed. It's kind of like the drives you see on PBS where they offer magazines and other items for sending them money to cover their operating costs.
Projects are only funded if the goal is reached. With more than three weeks remaining, Four Color trading cards are already there.
This particular project accepts pledges of $10 and up. Each level has its own set of rewards. The lowest gives backers a metal card of Frankenstein, Black Venus or The Flame. You can also pledge $10 to receive a digital copy of the 20-card set.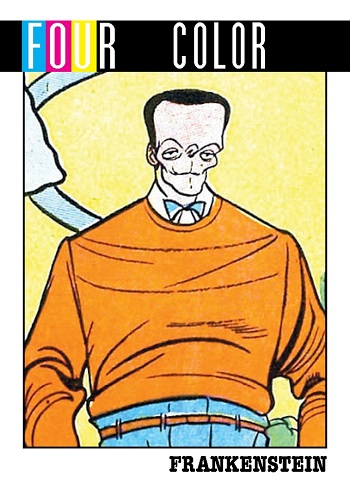 In order to get a physical set of all 20 cards, it's $17. Above that adds more cards and other perks like helping pick the characters for future sets.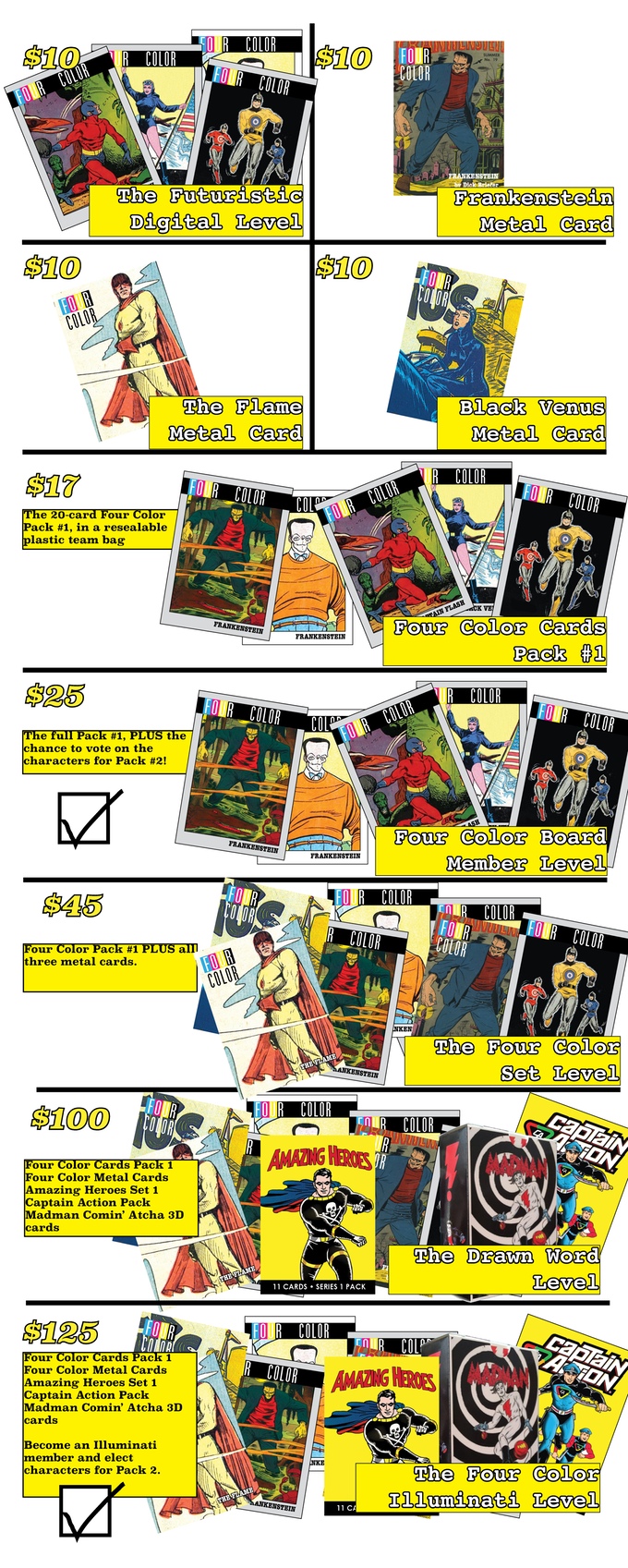 The Four Color trading cards Kickstarter runs through April 9, 2016.
Comments? Questions? Contact Ryan Cracknell on Twitter @tradercracks.