Football's Mad Men: Who is your essential mid-century quarterback?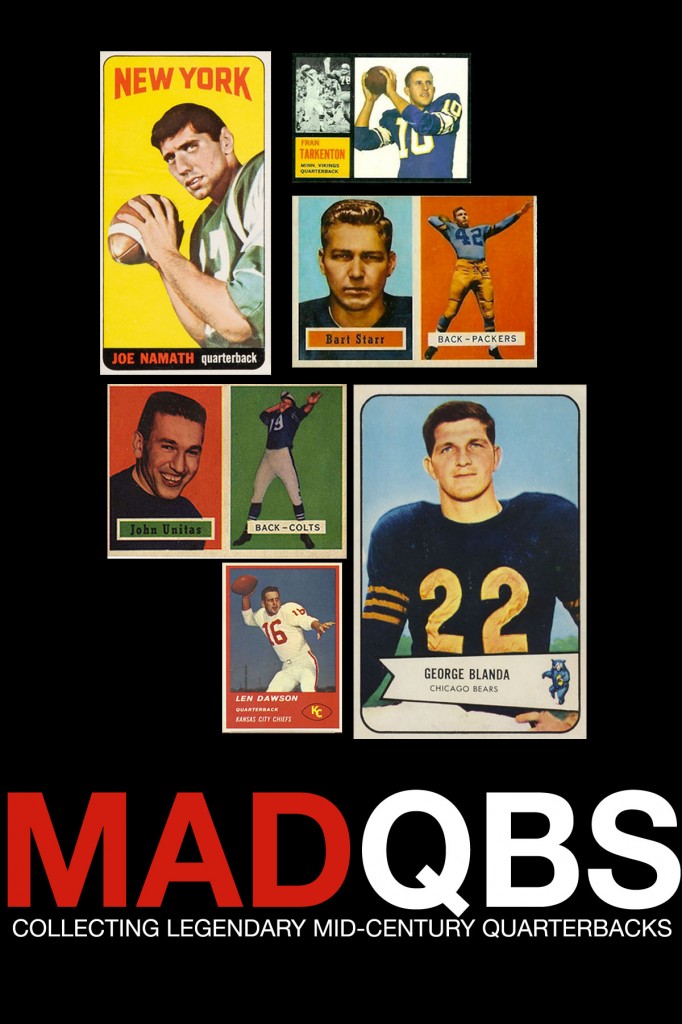 By Andrew Tolentino | Football Editor
Despite hype and promise, the forthcoming issue of Beckett Football will not feature top rookie prospect Andrew Luck on the front cover. Instead, we're turning back the pages of time and hobby history to reflect on an era of style, circumstance, and stardom.
Oh, and we're also giddy over the late-March return of AMC's mid-century-themed "Mad Men" so we're celebrating … but with a collector purpose.
If  you have a minute to spare, please respond to a few questions, polls and watch Broadway Joe tie it all together with a TV spot after the jump. We'll run a selection of the best answers in the next issue of Beckett Football.
In addition to significantly-lasting revolutions in modern architecture, design and fashion, the 1950s and '60s gave rise to a number of now legendary (and highly collectable) football stars.  Think Johnny Unitas. Think Joe Namath. Specifically, think about the iconic quarterbacks who actually etched their names in sports history during fictional Don Draper's heyday. 
We've assembled a cast of essential quarterbacks from this era based on vintage appeal and other collecting factors, but we're curious to find out who your favorite quarterbacks from this time period are and why they mean so much to the hobby.
Who is your favorite quarterback from the late 1950s-1960s and why?
Which mid-century quarterback is most like Mad Men's Don Draper?
Loading ...
Loading ...
This definitely isn't the first time that Namath has been mentioned in the same breath as "Mad Men.'" In an episode from September 2010, seasoned Draper rejected the idea of a Joe Willie Samsonite commercial by dismissively saying "I don't like Joe Namath. He hasn't even played in a professional game yet." A retrospective nod to the naive past, this scene (or something like it) would eventually become a reality when Namath's star power earned him several commercial gigs like this Brut ad from the 1970s.
[youtube]http://www.youtube.com/watch?v=TiQT6mdMnH0[/youtube]