Mr. Met Wins Game of Thrones? FOCO MLB Game Bobbleheads Cross Over to Westeros
Not happy with how Game of Thrones came to an end? You've got alternatives. And you don't even have to venture into the wild and often weird world of fan fiction.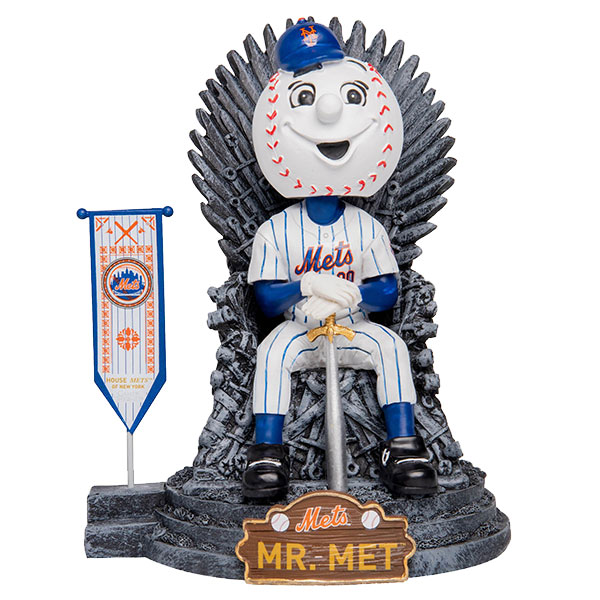 Can you say bobblehead army?
FOCO has a massive line of detailed figures that crosses MLB players, mascots and other league marks with the world of Westeros. And it's quite the mix.
You can get Mike Trout sitting on the Iron Throne. Charlie Blackmon is a member of the Night's Watch. And House Rangers might want to watch the skies with Orbit riding on the back of one of Daenerys' dragons.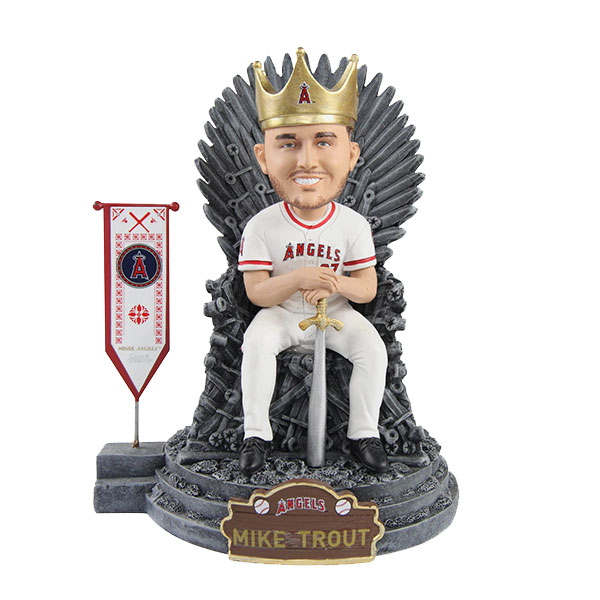 Currently, FOCO has more than 120 different bobbleheads that are licensed by both MLB and HBO. They come in several different designs, with each model available specific to many teams. Some integrate players and mascots while others take a team approach with iconic Game of Thrones characters. They stand approximately eight-inches tall.
Prices for the FOCO MLB Game of Thrones bobbleheads range from $45-$60 on the company's website.