Flock of Seagulls: The Lazy V Autograph Club
By Ryan Cracknell | Hobby Editor | Commentary
Signatures can be beautiful and flowing, reflections of care and articulation. Sometimes they're a mess, like an abstract interpretation of Pigpen's dust cloud in Peanuts.
And sometimes, signatures are just plain lazy.
When I saw the checklist for 2018 Topps WWE Undisputed, there were several names that interested me as far as autographs go. It's a product I look to for wrestling autographs as they're on-card, look good and are relatively in expensive.
This time around, there was one name in particular that had me curious — Velveteen Dream.
The NXT prospect seems to have all the tools to be a big name for years to come. He's got the in-ring skill. He can cut a promo. But, most importantly, there's that it factor that can take an immense talent and make it bigger.
This being his first certified autograph card, it was one of my early targets when I took an initial browse. After some browsing online, here's what I found: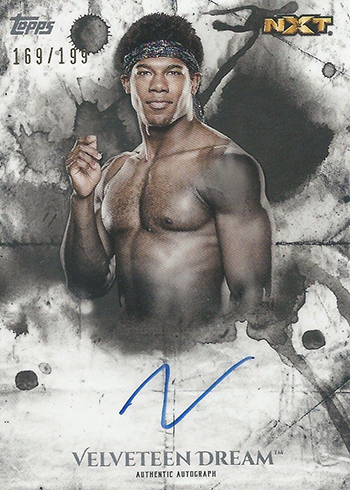 With that single squiggle, Dream joins an elusive group, the Lazy V Autograph Club. To become a member, one must have a "signature" that's so bad that you wouldn't recognize it as an autograph if it wasn't on a trading card that came with a note certifying its authenticity.
Rather than a signature, it looks more like the seagulls I would add to every landscape drawing I did in Grade 3.
To be fair, Velveteen Dream's hasn't always been like this. Twitter user @AllAboutCards pointed this out to me from Velveteen's "Patrick" days:
That's just his stage autograph, maybe it's done in character. His real one is a little better. But I get your point and agree. pic.twitter.com/5rbPLSpId6

— All About Cards (@AllAboutCards) August 29, 2018
Now that's a good autograph. It's got clear letters and a sense of style.
Today, we get The Seagull.
Membership Cards
Velveteen Dream isn't the lone member of the Lazy V Autograph Club. Here are some more (if I missed any, feel free to drop their names in the comments or let me know on Twitter. This thread has lots of bad autographs that go beyond The Seagull). Some are upside down V's, others have minor additions. They're still bad.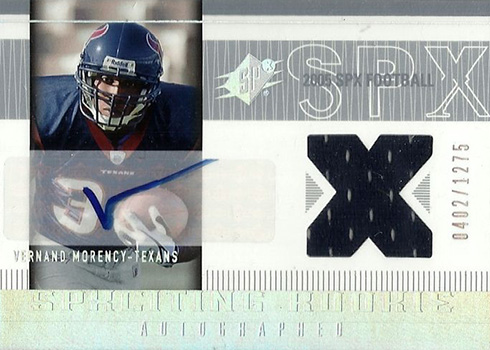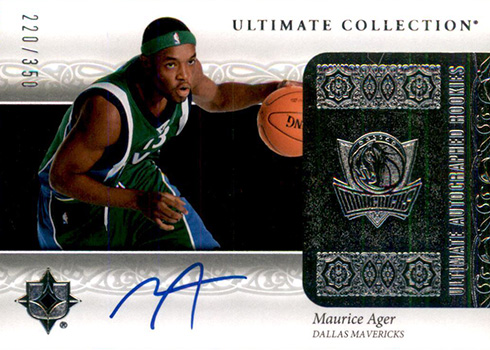 And when you think's Ager's ink can't get worse, it does: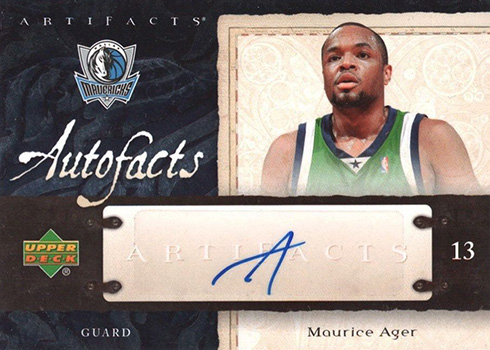 Here's a fancy Seagull, but don't let that loop at the bottom fool you.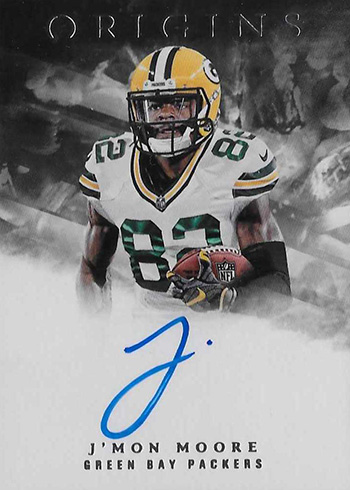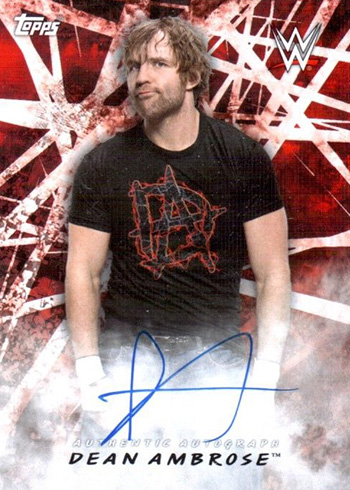 Here's a (hopefully) rare sighting, the Double Seagull. Does that make it a flock all on its own?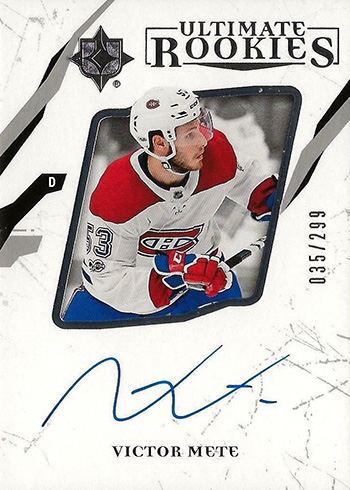 Signature Reluctance
Signing autographs isn't fun. I get it.
Well, I imagine it isn't. The only time someone asked me for an autograph was when I was 17 and working at a fast food place. It was a kid trying to complete some sort of scavenger hunt. My guess is one of the spots was "Signature from Someone Working at a Fast Food Restaurant."
But if you're a professional athlete signing autographs for a card company, you're getting paid to do so. It's not your job, but it is a paying gig.
As such, it'd be nice to see a little effort put into it. Or just opt not to sign autographs at all.
Compared to salaries and other endorsements, an afternoon of signing probably doesn't seem like much. For some, it might even be an annoyance.
It wouldn't surprise me if some think autographs are weird, part of a past before selfies and playing against your heroes in Fortnite. I wonder how many of these signers know how much collectors are paying for packs with a chance at their signature or buying the cards outright on the secondary market. In a generation or two, this might be true. But for now, they're not.
Autograph sessions can mean hundreds of signatures all at once. Doing anything hundreds of times in a row can be tedious and boring. I imagine signing autographs, it might even start to hurt at some point. It's easy to see how shaving off a few letters can save a lot of time in a mass signing session.
One could even argue that handwriting is on the decline as our world becomes increasingly digital. "Bad" autographs among young athletes and stars could be a very real result of this.
No Excuses for The Seagull
That shouldn't excuse The Seagull.
Sometimes an athlete may be coming from another corner of the world where cursive as we know it in the western world might not even exist. Some people may have legitimate struggles with writing. Those I can understand a bad signature. But even then, can some sort of creative penmanship be used to create an autograph? A couple of squiggles, perhaps?
I'm not expecting everyone to be have the penmanship of Harmon Killebrew or M. Emmet Walsh. Personally, I'd settle for a couple of letters I recognize and a loop or two.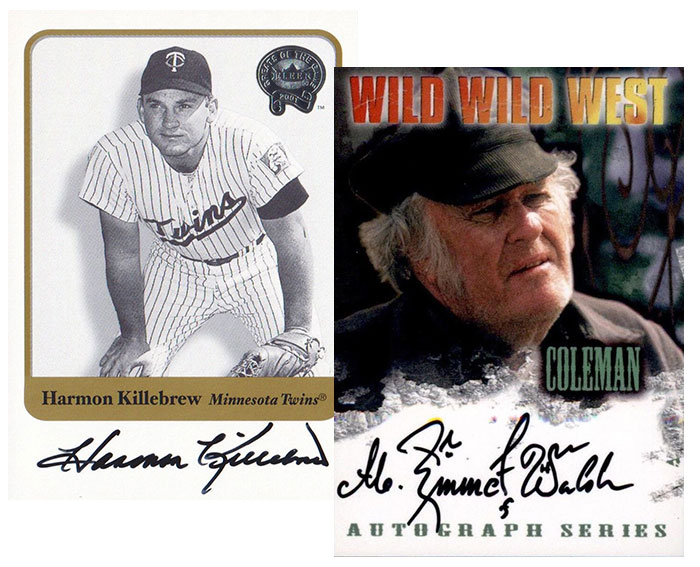 When I see a signature that's so bad, a card can shift from a must-have to skipable. In all honesty, I'm not sure about that Undisputed Velveteen Dream. Initially, I really wanted to grab it. Now, at best, it's a maybe. For more borderline cards, autographs like this make them a hard pass.
Let's save the V's for The Mighty Ducks.