Fleer Superstars Baseball Cards of the 1980s – Box Set Boom
It was all the fun of baseball card collecting without the hassle of opening packs and wondering who you were going to pull. Alright, so maybe it's not hard to see why they fell by the wayside…
Still, while most of those sets hold little value these days as a result of mass production, they make the perfect oddball addition for single player or team collectors, not to mention the nostalgia factor.
In the coming weeks, we'll be taking a look back at some of the memorable boxed set series of that era, and up next is the Fleer Superstars Baseball series.
We've already taken a closer look at the Fleer Limited Edition (1986-87) and Fleer Record Setters (1987-88), and the Fleer Superstars set was part of the same late-80s boom that saw the Fleer company churn out a wide variety of boxed sets.
The Fleer Superstars Baseball card sets were only produced for two years. Both sets contain 44 cards and six logo stickers in the standard deck of playing cards-style box.
Unlike some of the other box sets of the era, there was no supermarket or department store affiliation linked to this set. The checklist includes a nice balance of pitchers and hitters while several of the other sets focused solely on offensive standouts.
1988 Fleer Superstars
Cards: 44
Hall of Famers: 8
In a vast sea of 11 different boxed sets released by Fleer in 1988, this is the only one that includes Barry Bonds on the checklist.
The No. 6 overall pick in the 1985 draft, Bonds finished sixth in NL Rookie of the Year voting in 1986 and followed that up with a 25-homer, 32-steal, 5.8-WAR season in '87, so it's a bit of a surprise he wasn't more of a widespread inclusion.
The eight Hall of Famers in the set are Wade Boggs, Andre Dawson, Kirby Puckett, Tim Raines, Cal Ripken Jr., Mike Schmidt, Alan Trammell and Robin Yount.
Current White Sox executive vice president Kenny Williams is one of the more surprising additions. He hit .281/.314/.422 with 11 home runs and 21 steals as a rookie in 1987. He was joined by Mark McGwire, Kevin Seitzer, Matt Nokes and Benito Santiago from the '87 rookie class.
Buy on: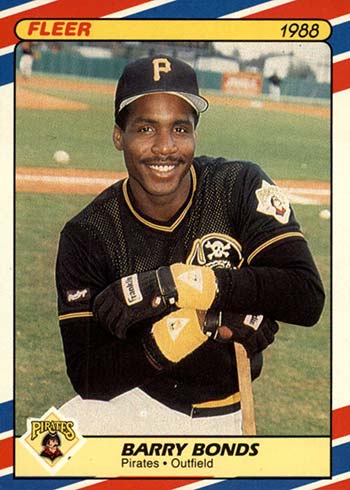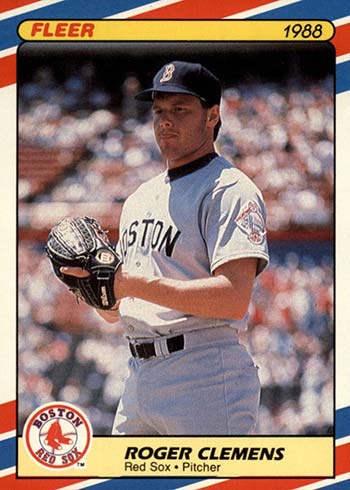 1989 Fleer Superstars
Cards: 44
Hall of Famers: 13
Legendary pitcher Greg Maddux was only included in a handful of box sets during his time with the Chicago Cubs at the onset of his career, including the Fleer Superstars and Fleer Baseball MVP's sets in 1989.
After posting a 5.59 ERA over his first two seasons in the big leagues, Maddux broke out in a big way in 1988, going 18-8 with a 3.18 ERA in 249 innings to earn his first All-Star selection.
Roberto Alomar, Harold Baines, George Brett, Gary Carter, Tony Gwynn, Rickey Henderson and Dave Winfield are among the other notable newcomers not in the 1988 set. The checklist is once again heavy on the previous year's rookie class.
NL Rookie of the Year Chirs Sabo and AL Rookie of the Year Walt Weiss are both included, along with Mark Grace, Tim Belcher, Gregg Jefferies, and the aforementioned Alomar.
The gray and white design of the 1989 set mirrors that year's flagship set design, giving it more of a cohesive feel in the product line. However, that would be the end of the line for the Fleer Superstars set after just two years.
Buy on: