Five Young NFL Players Who Started Hot in Week 1
Week 1 of the NFL Season is in the books, which means we got our first glimpse into how players look on the gridiron instead of just on paper (or thin cardboard).
Several young players put up big numbers last weekend, creating buzz going into Week 2.
So with that, we bring you five first and second-year players who had hot starts to the season.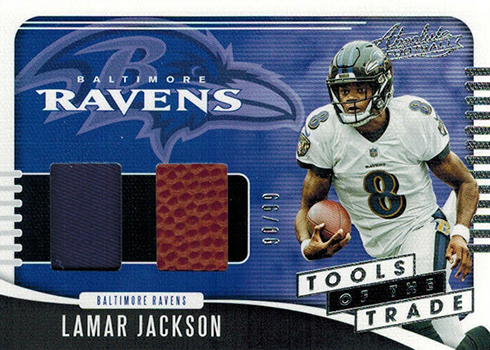 Lamar Jackson, QB, Ravens
Even the biggest Jackson supporters could not have seen this coming. The second-year signal gashed the Dolphins with his right arm, passing for 324 yards and five touchdowns. He completed 17-of-20 attempts and seldom used his legs to make plays, which is considered to be his best skill. It's clear the improvement the team promised is real, and Jackson is a player every collector and fantasy football player should have on their radar moving forward. Look now, because he may be out of reach pretty soon.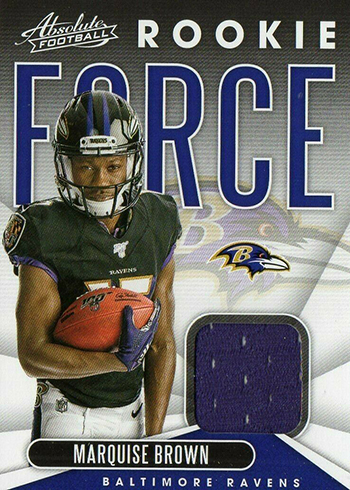 Marquise Brown, WR, Ravens
Sticking with Baltimore's 59-10 win against Miami, Brown showed why he was worthy of a first-round pick in April's draft. Brown displayed his Hollywood reputation with a few blockbuster plays. This included scores of 47 and 83 yards. He finished with four catches for 147 yards. His snaps are still limited (14) as the team continues to monitor his foot health, so don't expect these numbers regularly. That being said, he is well worth a stash in your collection and in your lineup.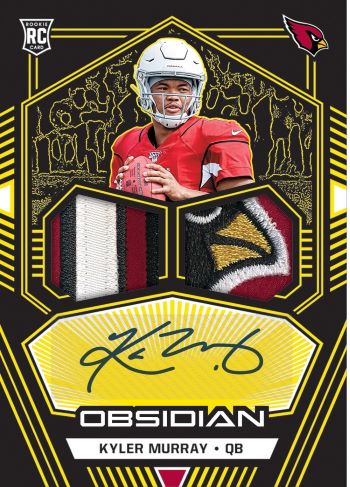 Kyler Murray, QB, Cardinals
Murray started slow against the Lions, but there is a lot to gleam from how he finished the game. Through three quarters, his passer rating was an abysmal 28 and contributed to a 24-6 deficit. Things were different in the fourth quarter, however. Murray went 14-of-17 for 154 yards and two touchdowns, leading the Cardinals back to tie the game. The game eventually ended in a tie, but it was clearly a victory for those with emotional ties to Murray's success.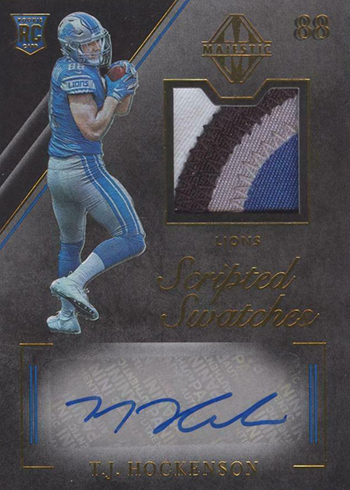 T.J. Hockenson, TE, Lions
Hockenson could be a player that makes you say, "Forget everything I know about rookie tight ends." While the position is considered one of the toughest for first-years to get accustomed to, the Iowa product opened his NFL career with a splash. He recorded six catches for 131 yards and one touchdown. The yardage mark is a tight end record in an NFL debut (Super Bowl Era). Renowned as a blocker and receiver, Hockenson figures to be on the field a lot this season. A Pro Bowl isn't out of the question.
Terry McLaurin, WR, Redskins
McLaurin was the other Buckeye drafted by Washington in 2019 (Dwayne Haskins). The third-round pick created buzz during the draft process for his smooth route-running and speed. Well, the hype is real. McLaurin flew past the Eagles secondary on multiple occasions, reaching a top speed of 21.23 MPH on his 69-yard touchdown grab, per Next Gen Stats. He finished with five catches for 125 yards and a touchdown. That's with Case Keenum as the quarterback. Once Haskins takes over the reins, it will be too late to get in at the ground floor.