Five Questions … Roger Clemens: The B-12 needle and the damage done?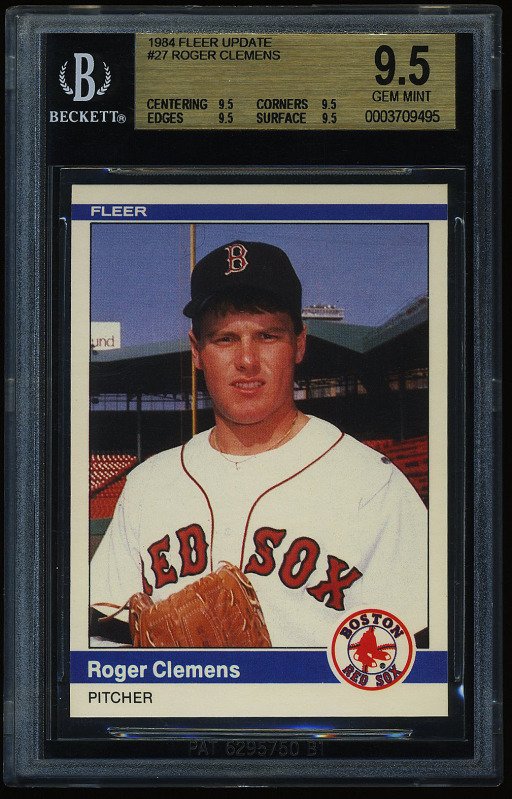 By Chris Olds | Beckett Baseball Editor | Commentary
Roger Clemens was found not guilty on all counts on Monday in his perjury trial, meaning he won't face any more time in a courtroom as has been the norm for the last several weeks.
But, right or wrong, the questions in the court of public opinion — questions of whether he might have cheated baseball and himself — remain.
Being suspicious about amazing achievements we have seen on the baseball field in the last 20 years should be nothing new as we've seen angry denials before and we've seen tear-filled confessions, too. It's been predictably the same in the past, but this time it's different. His needles were apparently B-12 vitamin shots. His trainer of a decade apparently was dirty but Clemens was not. His performance defied his age as he became quite possibly the greatest pitcher in the history of the game.
Believe it or not.
There's no denying the outcome on the field — it happened — and there's no denying that it came against players who have admittedly cheated. But does this change anything for Clemens? It's an interesting question — and the comments in various online outlets show that Clemens is probably going to be a bit of a polarizing figure for some time despite the outcome. (Need a Clemens checklist or OPG? Click here.)
I know how I feel on the issue — and I have my opinions on the Clemens case — but we're interested in what you think about it and what it might mean to Clemens' cardboard. Take a moment to answer our five questions after the jump.
—
Loading ...
—
Loading ...
—
Loading ...
—
Loading ...
—
Loading ...
—
Have something else to say about Clemens? Leave a comment below …
Chris Olds is the editor of Beckett Baseball. Have a comment, question or idea? Send an email to him at colds@beckett.com. Follow him on Twitter by clicking here.