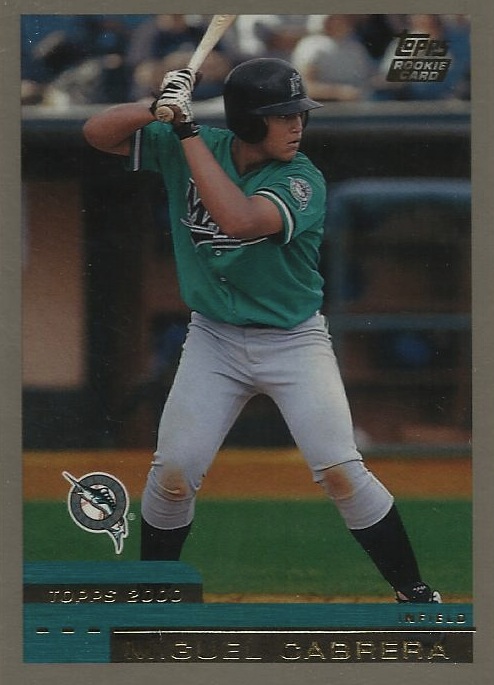 By Chris Olds | Beckett Baseball Editor
Detroit Tigers third baseman Miguel Cabrera did something this season that's only happened 15 other times in Major League Baseball history.
He won the Triple Crown — leading the league in batting average, home runs and RBI — which was last done in 1967.
Now, the real questions begin … about whether to buy his cardboard … and we want to know what you think. He's not cheap as it is with his 7,854 cards totaling more than $69,500 not including those too rare to price. (Click here for a full checklist and an Online Price Guide.)
—
Loading ...
— See the rest of the questions after the jump. —
Loading ...
—
Loading ...
—
Loading ...
—
Loading ...
—
Have anything else to say? Tell us in the comments below.
Chris Olds is the editor of Beckett Baseball magazine. Have a comment, question or idea? Send an email to him at colds@beckett.com. Follow him on Twitter by clicking here.