5 NFL Players Who Got Hot in Week 6
Here are five players who are hot after Week 6
Terry McLaurin, WR, Redskins
Washington isn't going to garner a lot of attention the rest of the season, which is a disservice to McLaurin. The Ohio State product needs to be near the top of every Rookie of the Year candidate list. In five games (missed one with injury), he has 23 catches for 408 yards and five touchdowns. The former third-round pick is one of the few bright spots on the 1-win Redskins. He is a big-play threat, scoring a touchdown in four of five games. It's to be determined whether he gets to catch passes from his college teammate, Dwayne Haskins, this season. But he is productive either way.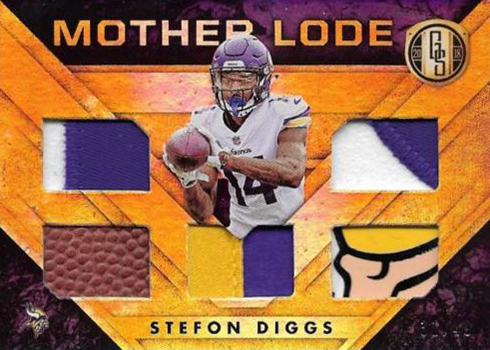 Stefon Diggs, WR, Vikings
It wasn't too long ago that we were talking about Diggs being disinterested in playing for the Vikings. All systems clear a few weeks later. That's what seven catches for 167 yards and three touchdowns will do to a man. Diggs torched the Eagles in Week 6 and reminded everyone he is one of the best receivers in the game. Still only 25, he has yet to reach his prime.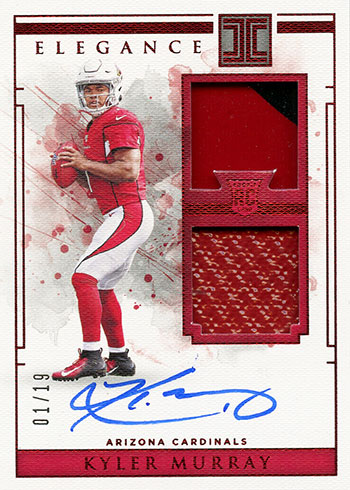 Kyler Murray, QB, Cardinals
Murray is getting better every game. He is seeing the field and making good reads. Against the Falcons in Week 6, the 2019 No. 1 overall pick passed for 340 yards and three touchdowns. Doing most of his work behind the line of scrimmage, he added 32 rushing yards. More importantly, he led the Cardinals to a 34-33 win and did not commit a turnover. As the Heisman winner and top pick, Murray will always have attention of collectors and fantasy players. Each week, he is getting more and more people bought-in to the hype.

Lamar Jackson, QB, Ravens
Jackson is arguably the most exciting player in football, and he has the numbers to match. Facing division-rival Cincinnati, the second-year quarterback tossed the pigskin for 236 yards and ran for a career-high 152 yards and one touchdown. Baltimore is 4-2 and primed to win the AFC North, given the weakness of the division. Only great opportunities ahead for Jackson.

Chris Godwin, WR, Buccaneers
Although Tampa Bay is clearly better than Washington, Godwin is like McLaurin in the fact that both are young studs on an otherwise unimpressive team. The Penn State product snagged 10 passes for 151 yards vs. a good Panthers defense. Now, the Bucs trailed so much that Godwin benefitted from the team airing it out, but he still made lots of plays. It was his second game with 10-plus catches in three weeks. Although Mike Evans is still the leader of the receiver room in Tampa Bay, Godwin feels like a No. 1 passing option right now.