Five Key Terminator Comics
37 years ago today, The Terminator hit theaters. Arnold Schwarzenegger and Linda Hamilton led a cast directed by James Cameron that set the franchise in motion. It has since gone on to become one of the most recognized franchises in film. With plenty of sequels and prequels for that matter, fans around the globe are familiar with John Connor and his on-again-off-again relationship with T-800. Let's take a look at Five Key Terminator Comics to help expand the killer robot universe.
The Terminator #1
Terminator #1 was the first book in a 17 issue series that explored the battle between humans in robots. Set in the year 2031, and inspired by the Terminator film, this Now publication was released in September of 1988. The book saw a little bit of an uptick in interest when in March of this year news broke of a possible Netflix series in the works. Still, it shouldn't run you more than $10 or $15.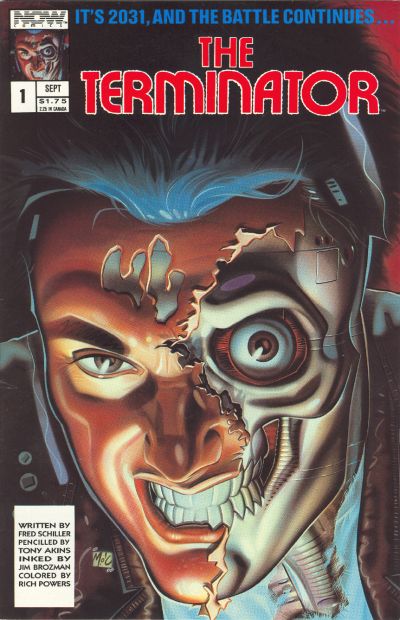 The Terminator #12
Terminator #12 is where readers will find the first appearance of John Connor in comic books. Written by Ron Fortier and illustrated by Mitch O'Connell, this book was released in December of 1989. Though key to the storyline, this book shouldn't cost you any more than $10.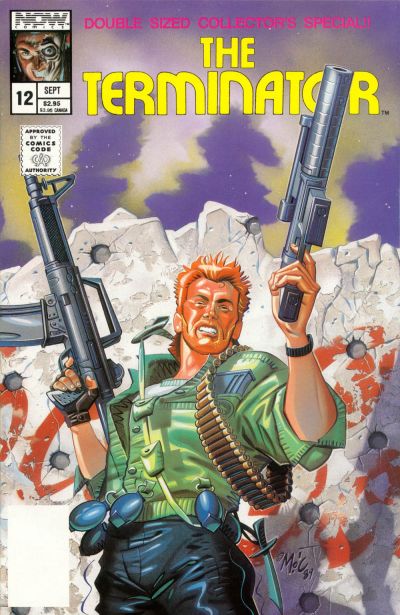 The Terminator One Shot
Here is another key issue that isn't going to break the bank. Fans of the franchise should be able to find this July 1991 Dark Horse publication for about $10 as well. Now, what readers will enjoy is the first appearance of Sarah Connor in comics. Which, if you are asking me, $10 isn't a horrible price to pay for such a key figure in the franchise.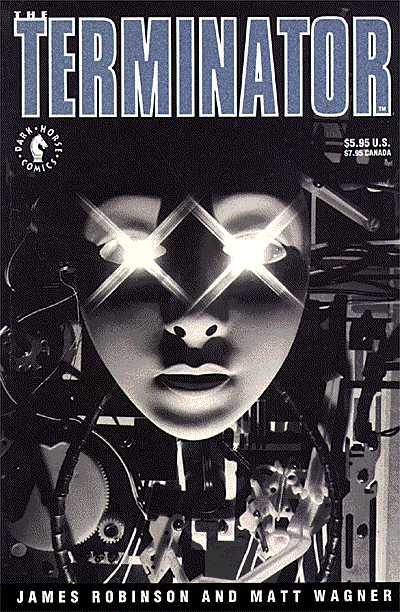 Aliens VS Predator VS Terminator #1
Here at the number four spot on our Five Key Terminator Comics list, we find another Dark Horse publication. However, this time around they have added Aliens and Predators in a four-part limited series. There were just over 19,000 copies ordered by retailers which means the print run is rather low considering. In fact, the whole series saw low print runs. Now, the good news is Aliens VS Predator VS Terminator #1 will cost somewhere in the $50 to $80 range, depending on condition.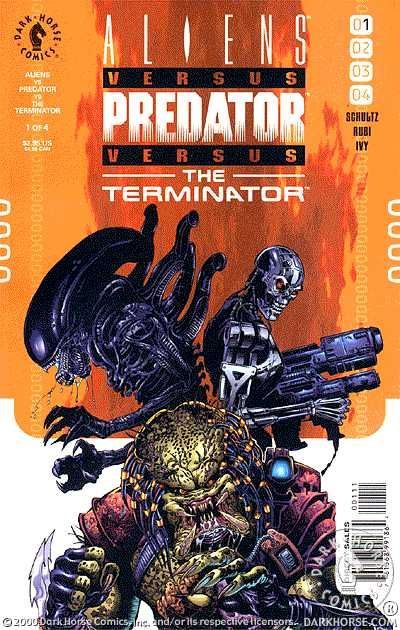 Aliens VS Predator VS Terminator TPB
In May of 2001, Dark Horse offered fans the Aliens VS Predator VS Terminator TPB. This softcover collection of stories is nearly 100 pages long and the first edition of the book sale for about $100. Not bad considering the $12 original retail price.