The much-anticipated film Dune hits theaters, and HBO Max, today. Fans of the book are just hoping that this it's better than the 1984 version. If we are being honest, that isn't going to take much. SciFi fans will openly tell you that David Lynch did not do the source material justice. So, here we are in 2021 and expectations are very high. With that in mind, here are Five Dune Comics to Read before, or after, you see the movie.
MARVEL COMICS SUPER SPECIAL #36
The first time Dune shows up in comic book form is in Marvel Comics Super Special #36. Published in October of 1984, this was a comic adaptation of the David Lynch film. As I mentioned above, fans of the Frank Herbert novel were not impressed with the film. However, understanding blockbuster movies of the era, Marvel had to give this book a shot. There are currently multiple options for this book on the secondary market. Most are reasonable, but there are some that trying to ride that new release hype.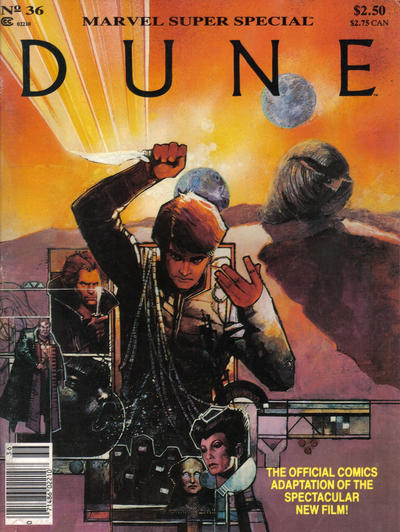 Dune #1
In April of 1985, Marvel again adapted the Dune. This time around it was a three-part series written by Ralph Macchio and illustrated by Bill Sienkiewicz. The first book in the series does have a variant newsstand edition, but other than that it's a pretty straightforward take on all three covers. Nice copies of books one and two will run about $20 and book three can be had for about $10.
Dune House Atreides
As an added bonus here, Boom! Studios released Dune House Atreides which should be of interest to readers as well. This 11 issue series expands the storyline and has some fantastic covers available. It's worth the read for that reason alone.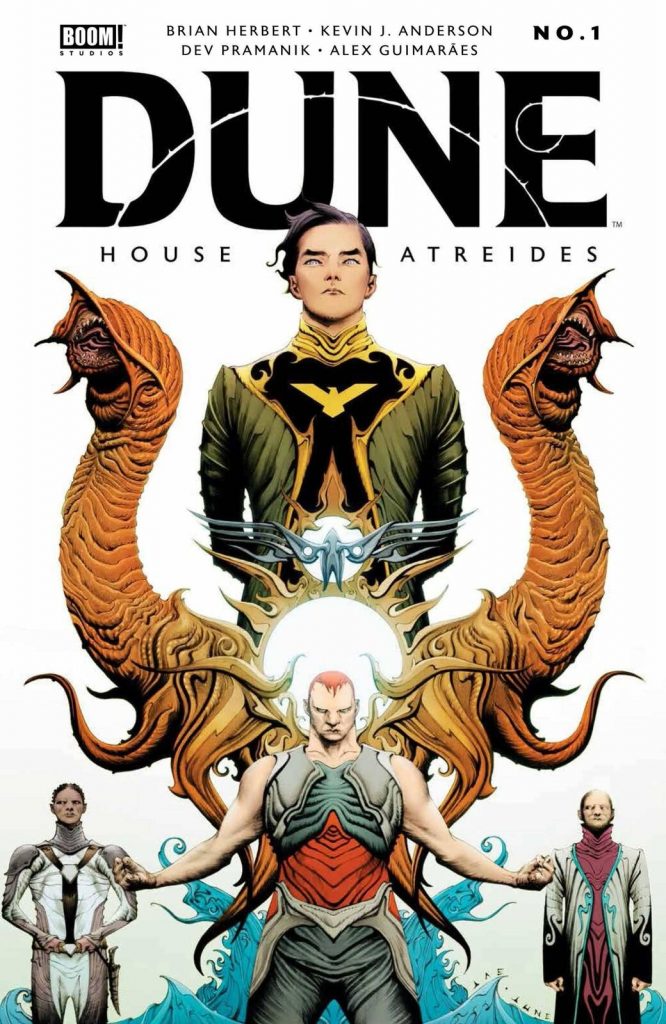 Well, technically that was more than Five Dune Comics to Read, but at the very least you will be well on your way and ready to see Dune. Feel free to leave a movie review in the comments. Also, make sure you check out our Back to the Future list that we dropped this week. Lots of great 80s themes happening at the moment.