First Victor Wembanyama Card in Sports Illustrated Kids
In case the sight of more than a dozen Grittys on the cover doesn't get your attention, one of the cards inside the January/February, 2023 issue of Sports Illustrated Kids might. This is where collectors will find the closest thing to the first Victor Wembanyama card.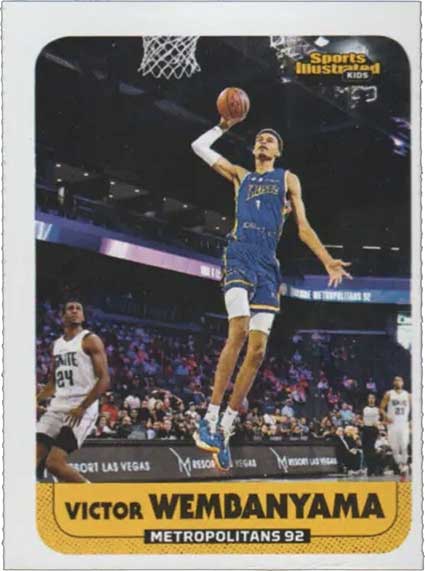 The 19-year-old prospect and potential number one pick in the 2023 NBA Draft is one of nine players included in the magazine. Wembanyama is in the top-middle spot of the nine-card sheet.
The French forward doesn't have any mainstream cards yet from Panini, Topps or any other manufacturer at the moment. He will eventually, but for now this is it.
Sports Illustrated Kids cards aren't licensed and they not traditionally distributed, but they have a long history in the hobby dating back decades. Tiger Woods and Serena Williams are among the most valuable to come from the magazine.
Interest in the Wembanyama SI Kids card is already solid, with some selling on eBay for $30 or more. While the card will be notable for some time, expect it to be overshadowed very quickly once his first NBA cards arrive.
Besides potential tears and paper loss from being separated from the sheet, SI for Kids cards are often off center. Finding mint copies could prove to be tough over time.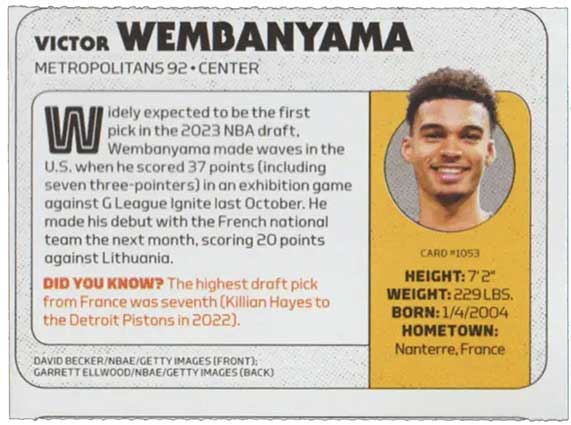 Wembanyama isn't the only potential top pick on the January/February sheet either. Next to him is Alyssa Thompson who is expected to go first in the 2023 NWSL Draft. It's the USWNT standout's first card as well.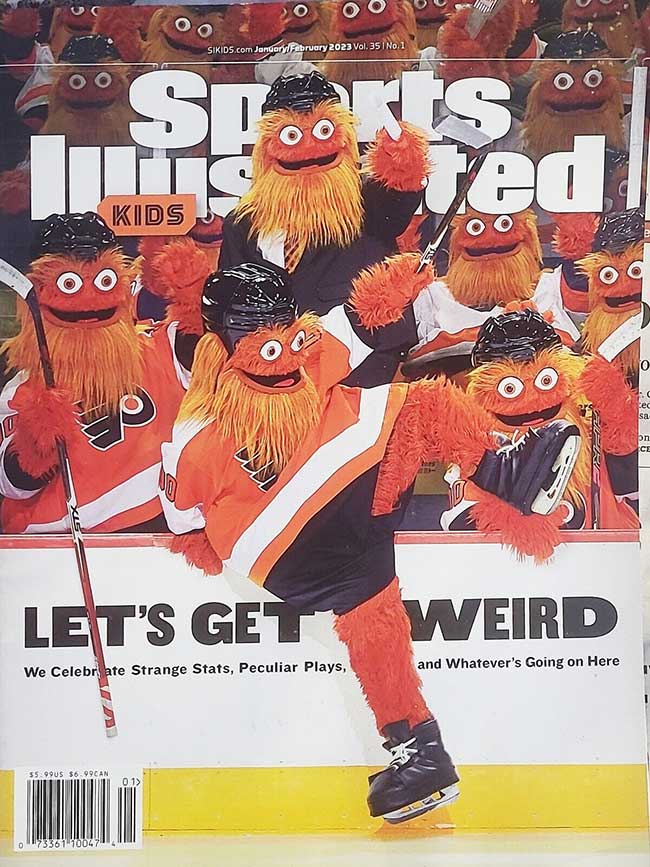 Collectors should be wary of the many Wembanyama "cards" that are floating around on places like eBay. Lots of people are listing unauthorized cards they've made themselves. They might have cool designs but they're essentially bootlegs and won't hold any collectible value.