First looks can be right under your nose at National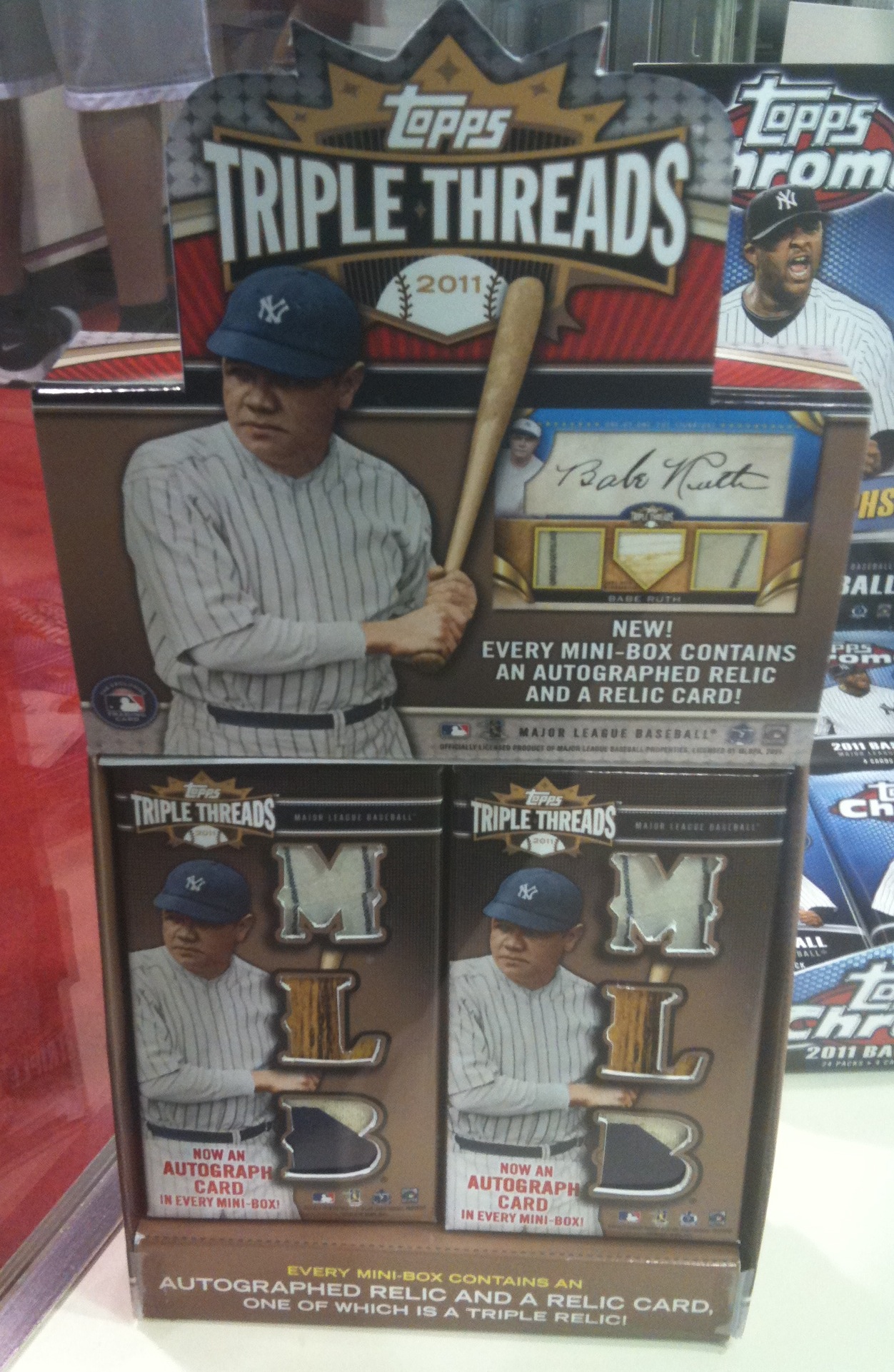 By Chris Olds | Beckett Baseball Editor
One subtle yet simple indicator that you're at the National Sports Collectors Convention might be right in front of you — and you might not even know it unless you actually try to block out the sensory overload that is the biggest card show in the land  … and stop to take a look.
These subtle signs can be sitting in a simple display case while you wait in line for the latest in free cards — Thursday's example?
While collectors stood in line awaiting their 1962 Topps-inspired Heritage wrapper redemption cards of Dee Gordon, they might — might — have noticed a sneak peek at several forthcoming baseball products from Topps at the company's booth.
You know, stuff we really haven't seen before. The good stuff — the cards — were kept under wraps but the display boxes and wrappers for several forthcoming products were on display.
See the other three besides Triple Threads after the jump.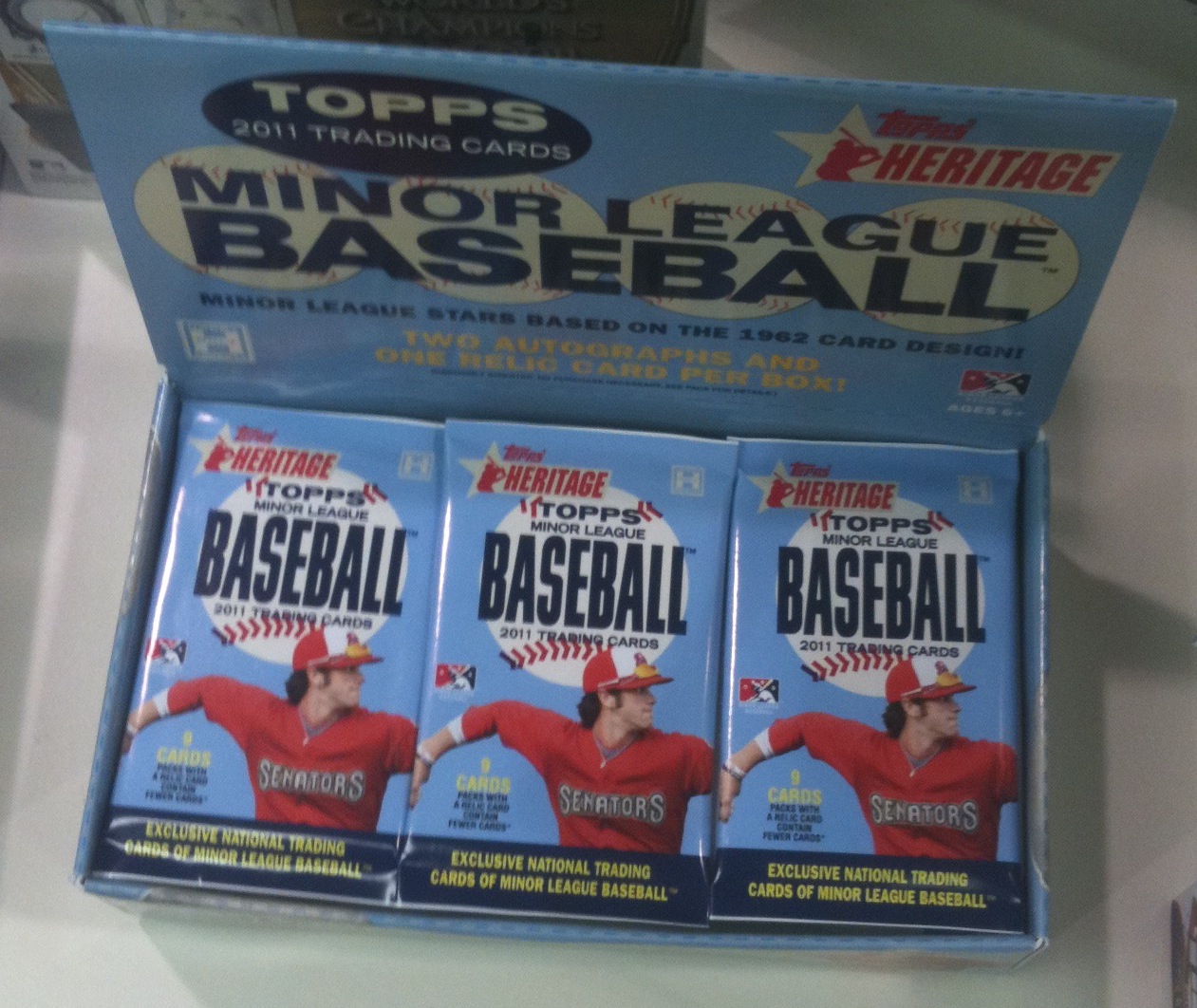 —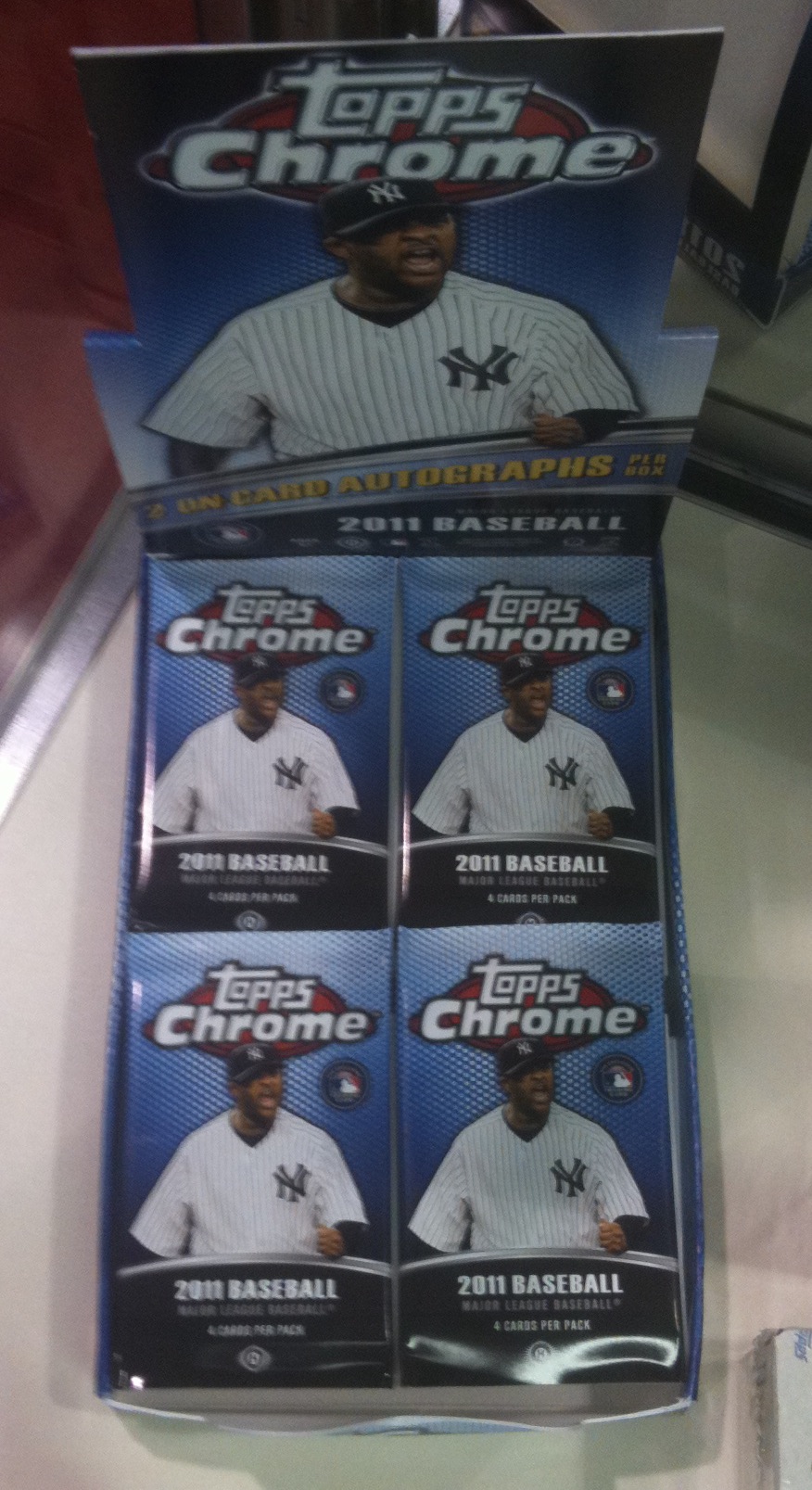 —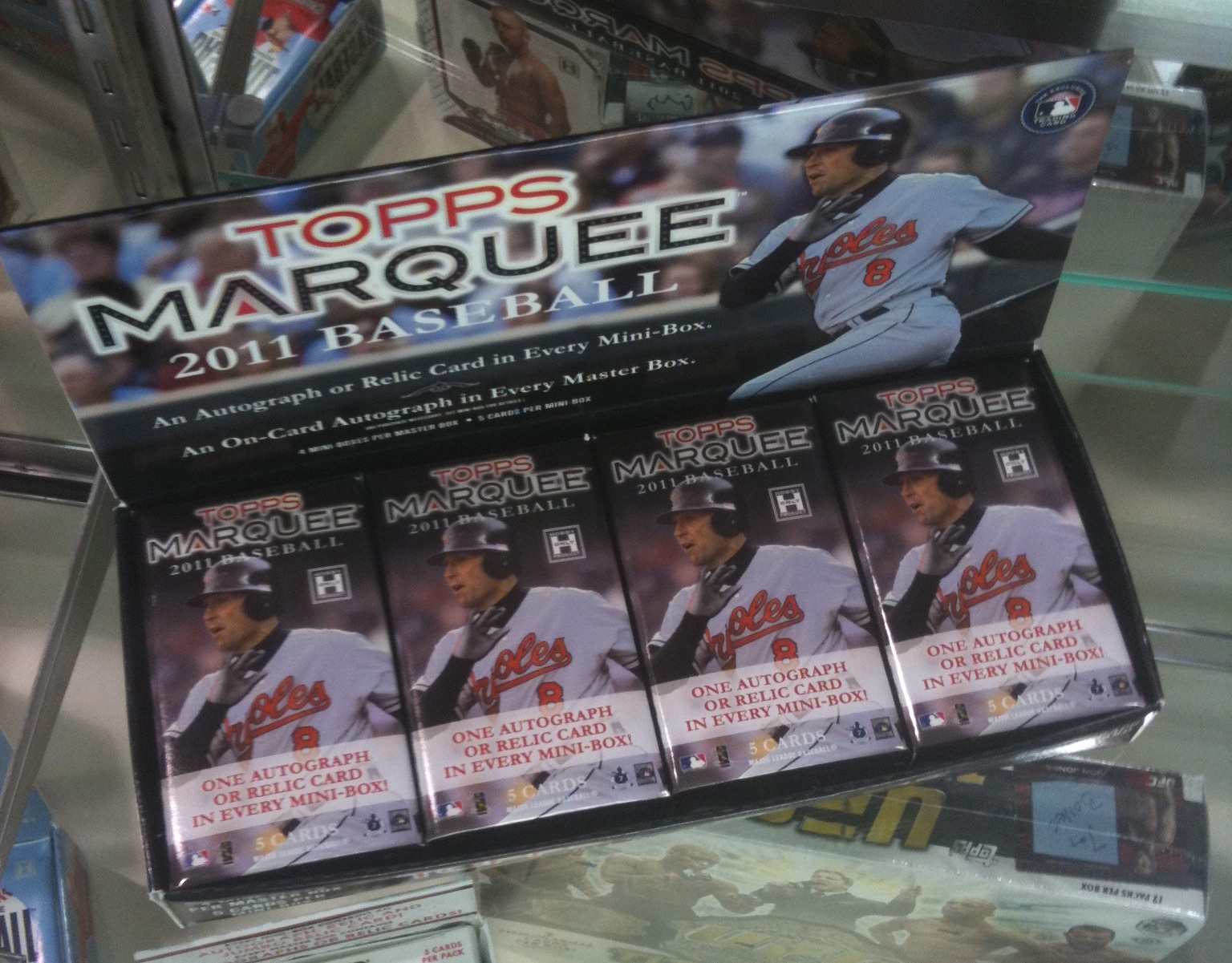 Chris Olds is the editor of Beckett Baseball magazine. Have a comment, question or idea? Send an email to him at colds@beckett.com. Follow him on Twitter by clicking here.