First look: Wacky Packages All-New Series 10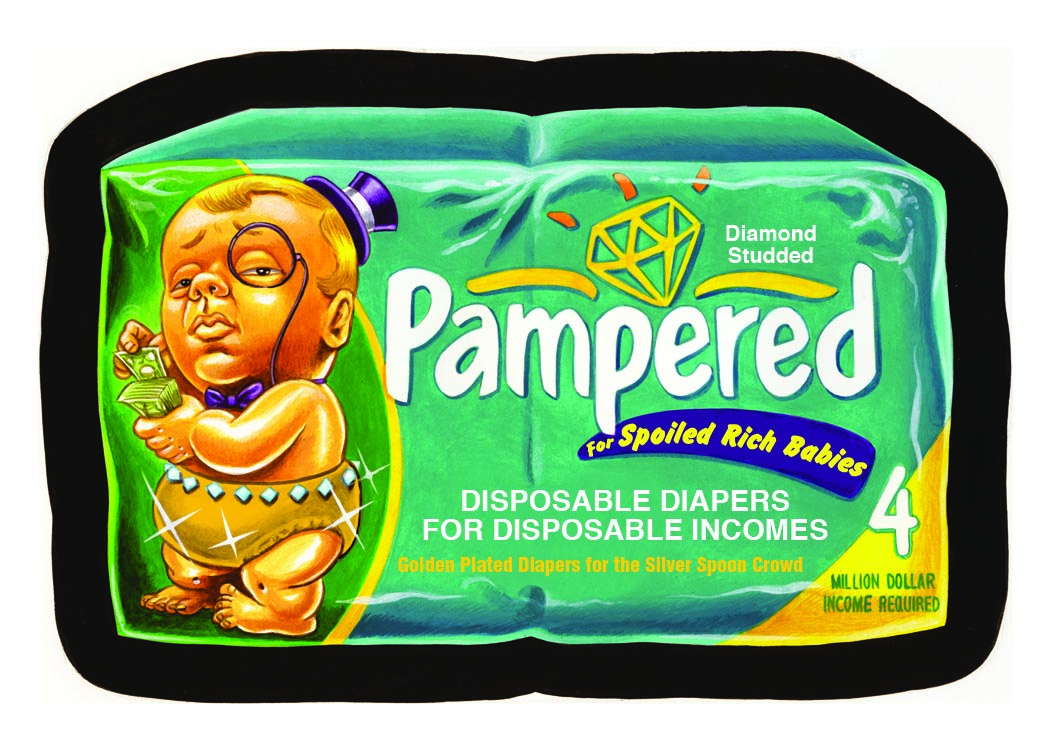 By Susan Lulgjuraj | Beckett Sports Card Monthly Editor
Cap'n Crud, Gadzooka Bubble Gum and Band-Aches, all ways Wacky Packages have turned familiar household brands into jokes.
Topps is back with the iconic brand, Wacky Packages All-New Series 10, releasing on March 13.
For those that have never heard of Wacky Packages, it makes fun of mainstream brands from food products to video games and television shows to phone apps.
In 2013, collectors can expect to find more Awful Apps, As Screamed on TV and Lame Games. Some of the brands parodied include Super Mario Brothers, Google, McDonald's Happy Meal, Minecraft and Monster High.
While the product appeals to children with its sometimes-sophomoric humor, Topps has created elements that appeal to adults such as autographs, sketch cards, parallels and printing plates.
Wacky Packages Series 10 will also feature buybacks, Ludlow commemorative sticker backs (fall at a rate of one per case) and exclusive "Lucky Wacky's."
The base set will feature 55 hand-painted parodies and two subsets with 19 total cards. The inserts include Magnet Cards and Tattoos.
Hobby boxes will have 24 10-card packs. In addition, Topps is releasing Collector's Edition Packs.
Update: Topps released more information on Wacky Packages, specifically on the types of inserts that will be available.
– Shaped Sketch Cards: These will be in a bag, can or box format featuring a number of Wacky Packages artists.
– Commercial Star Autographs Cards: Featuring signatures from a number of commercial stars such as John Moschitta Jr. (The Micro Machines Man), John Gilchrist (Mikey from Life Cereal), Wendy Kaufman (The Snapple Lady), Matt Frewer (Max Headroom) and Jimmy Nelson (Danny O'Day and Farfel ventriloquist).
– Buy backs: A full set of all 30 of the original 1973 Original Series 1 Stickers with white backs.
– Artist Autographs
Susan Lulgjuraj is an editor of Beckett Sports Card Monthly. You can email her here with questions, comments or ideas. Follow her on Twitter here.