First Look: The Beckett Covers promo card set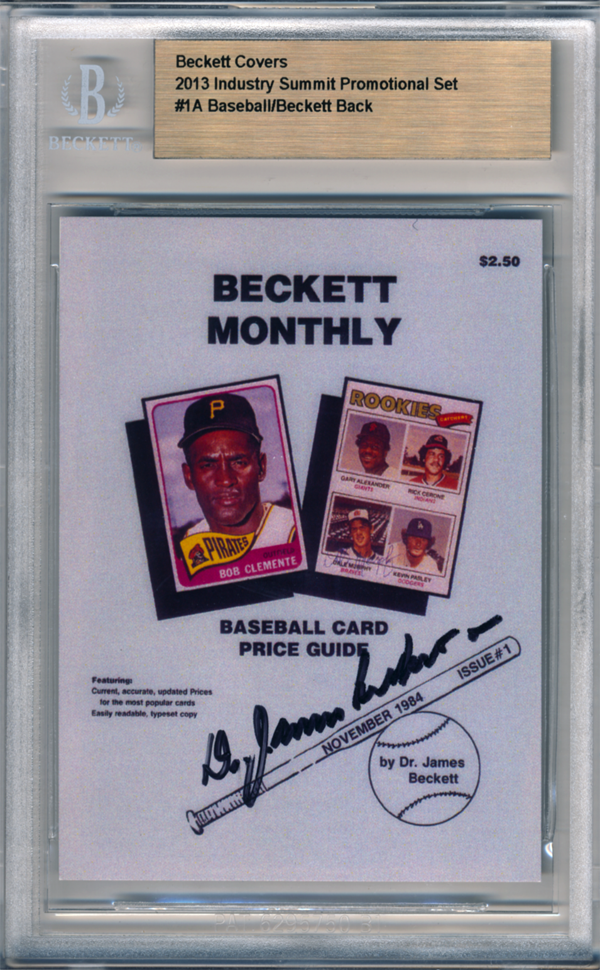 By Chris Olds | Beckett Baseball Editor
We've got you covered.
Beckett Media is launching its own brand of trading cards on Sunday with a series of four Beckett Covers promo cards that will only be given to a select few.
A total of just 540 encapsulated cards will be released, and all will be encapsulated by Beckett Grading Services for protection and presentation. Each will be limited to no more than 50 serial-numbered copies.
The cards, for this release, will feature cover images for the first issues of Beckett Baseball, Beckett Basketball, Beckett Hockey and Beckett Football — but with a twist.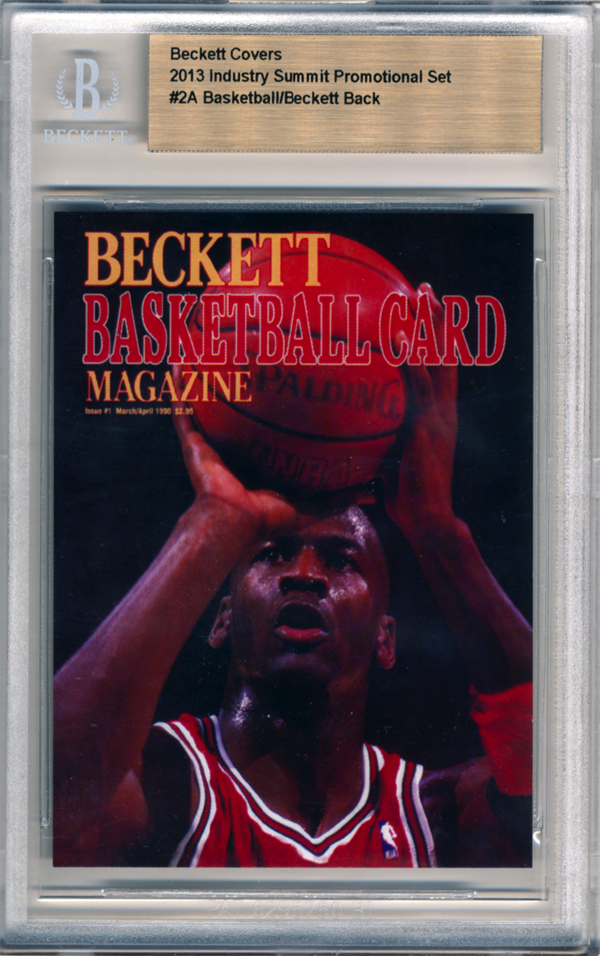 Each sport will have four different card backs — perhaps a nod to the ad backs of old-style tobacco cards — and be found in varying quantities. There will be one card per person given out in bags given to paid attendees of the Industry Summit event — a gathering of manufacturers, dealers and others that begins Sunday in Las Vegas.
The cards will be found with Beckett Backs — the rarest at just 10 serial-numbered copies — along with COMC Backs (limited to 25) as well as Blowout and Historic Autographs Backs, which are each limited to 50.
As an added bonus all, 10 Beckett Backs featuring the debut issue of Beckett Baseball from 1984 are signed by company founder Dr. James Beckett with just one signed using "Dr." (The remaining nine just say "James Beckett.")
This "living set" should have additional cards released for future events.
BECKETT COVERS CHECKLIST
#1A  Baseball/Beckett Back/10 AU
#1B  Baseball/COMC Back/25
#1C  Baseball/Blowout Back/50
#1D  Baseball/Historic Autographs Back/50
#2A  Basketball/Beckett Back/10
#2B  Basketball/COMC Back/25
#2C  Basketball/Blowout Back/50
#2D  Basketball/ Historic Autographs Back/50
#3A  Football/Beckett Back/10
#3B  Football/COMC Back/25
#3C  Football/Blowout Back/50
#3D  Football/ Historic Autographs Back/50
#4A  Hockey/Beckett Back/10
#4B  Hockey/COMC Back/25
#4C  Hockey/Blowout Back/50
#4D  Hockey/ Historic Autographs Back/50
Chris Olds is the editor of Beckett Baseball magazine. Have a comment, question or idea? Send an email to him at colds@beckett.com. Follow him on Twitter by clicking here.