First Look: 2015 Upper Deck Dinosaurs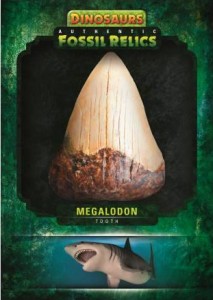 By Matt Bible | Beckett Non-Sports and Gaming Analyst
They've been rock stars for 65 million years and counting.
Now, Upper Deck has announced the release of 2015 Dinosaurs. With vivid imagery and a variety of inserts and relics, this product could appeal to children and adults alike.
The hobby configuration is 20 packs per box with five cards per pack. There are 150 cards in the base set depicting all the classic dinosaurs — T-Rex, Velociraptor, Triceratops, Stegosaurus, and many more. Short-printed subsets of Sea Creatures (25 cards) and Ice Age Creatures (25 cards) round out the set.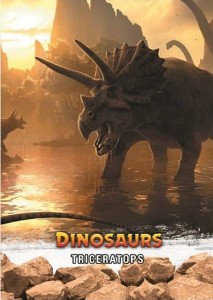 There are also hits o' plenty in this product. Collectors should be on the lookout for Manufactured Patches, 3-D Lenticular cards, Sketches, Shadow Box cards, ROAR Audio Booklets and Authentic Fossil Relic cards. The average box break is as follows — four 3-D Lenticular cards (with four different levels of rarity), one Age of the Dinosaurs manufactured patch (there are 60 in all with four levels of rarity), one hand-drawn sketch card which includes two-panel, three-panel and four-panel varieties (these include autographed inserts serial-numbered to 49), eight Predators of the Sea Shadow Box, 10 high series SPs and five dinosaur stickers.
The biggest draw for younger collectors might be the audio booklet cards. For advanced collectors, the Fossil Relics should be the highlight. Both sets are scarce and will most likely generate a high demand on the secondary  market.
The product is set to release in May.
Matt Bible is the non-sports and gaming analyst for Beckett Media. Have a comment, question or idea? Send an email to him at mbible@beckett.com.