First Look: 2015 Topps WWE Road To WrestleMania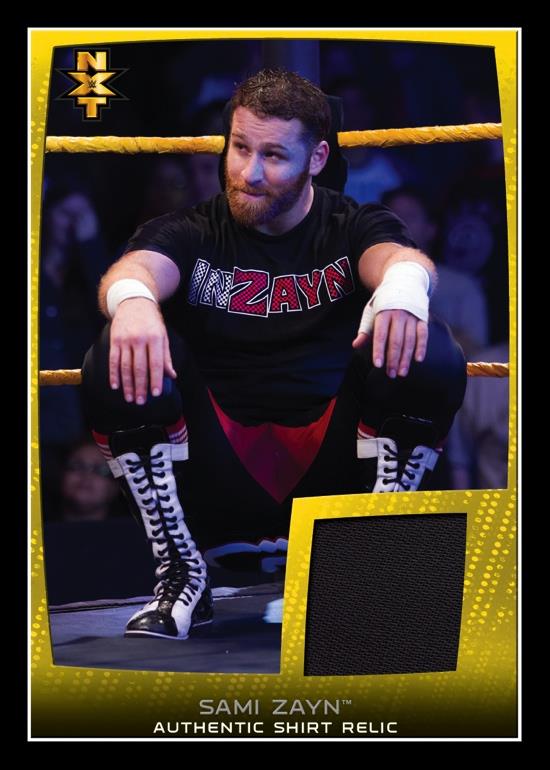 By Chris Olds | Beckett Sports Card Monthly Editor
The Road to WrestleMania next year in Dallas begins now.
Topps revealed the first looks at 2015 Topps WWE Road to WrestleMania on Monday, a step-by-step recap of the year that was and sets the stage for WWE's biggest event of the year. While this year's WrestleMania took place last month, next year's will be in JerryWorld — aka the home of the Dallas Cowboys — next spring. The card set will be among the earlier milestones as it's set to arrive on Aug. 12 packing two hits per hobby box.
Among the firsts in this one will be the first Relics of NXT performers — stars and Divas who might be on the card next year in Dallas — while Turnbuckle Relics and Jerry Lawler sketch cards are new to the brand.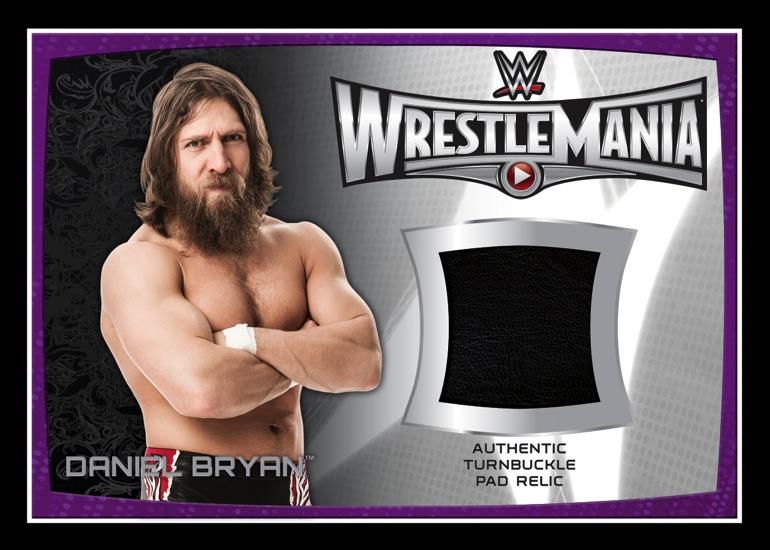 The basic set will consist of 110 cards with four parallels per card — Bronze (12 per hobby box), Silver (one per box), Gold (/10) and 1/1 Red versions to be found. Among the inserts will be a new batch of the Hulk Hogan Tribute cards, a Triple H at WrestleMania set (10 cards), Rocking WrestleMania (10 cards for The Rock), Bizarre WrestleMania Matches (10 cards), Classic WrestleMania Matches (30 cards) and a Hall of Fame retrospective (30 cards). Also among the chase cards will be autographs, printing plates, dual autos and Mat Relics from WrestleMania 31.
Among those tentatively planned for autographs are Brock Lesnar, Razor Ramon, Afa, Sika and Eden — some of them first-time signers — along with Hulk Hogan, Daniel Bryan, Roman Reigns, Dean Ambrose, Dolph Ziggler, Bray Wyatt, Damien Mizdow, Ryback and "The Mouth of The South" Jimmy Hart.
Among the NXT Relics will be Sami Zayn and Charlotte, the daughter of wrestling legend Ric Flair.
Autographs and Relics will also be found in printing plate versions. The plates will be 1/1s while the standard autos will be limited to no more than 200 copies. (Lesnar is announced as being rarer than that.) Shirt Relics will be limited to no more than 815 copies per person, while dual autos are limited to 10 and Turnbuckle Relics will be limited to 25. The Mat Relics will be limited to 615 per person.
Hobby boxes of this one will carry a suggested retail price of $47.99 ($1.99 per pack).
Chris Olds is the editor of Beckett Baseball and Beckett Sports Card Monthly magazines. Have a comment, question or idea? Send an email to him at colds@beckett.com. Follow him on Twitter @chrisolds2009.