First look: 2015 Topps Gypsy Queen baseball cards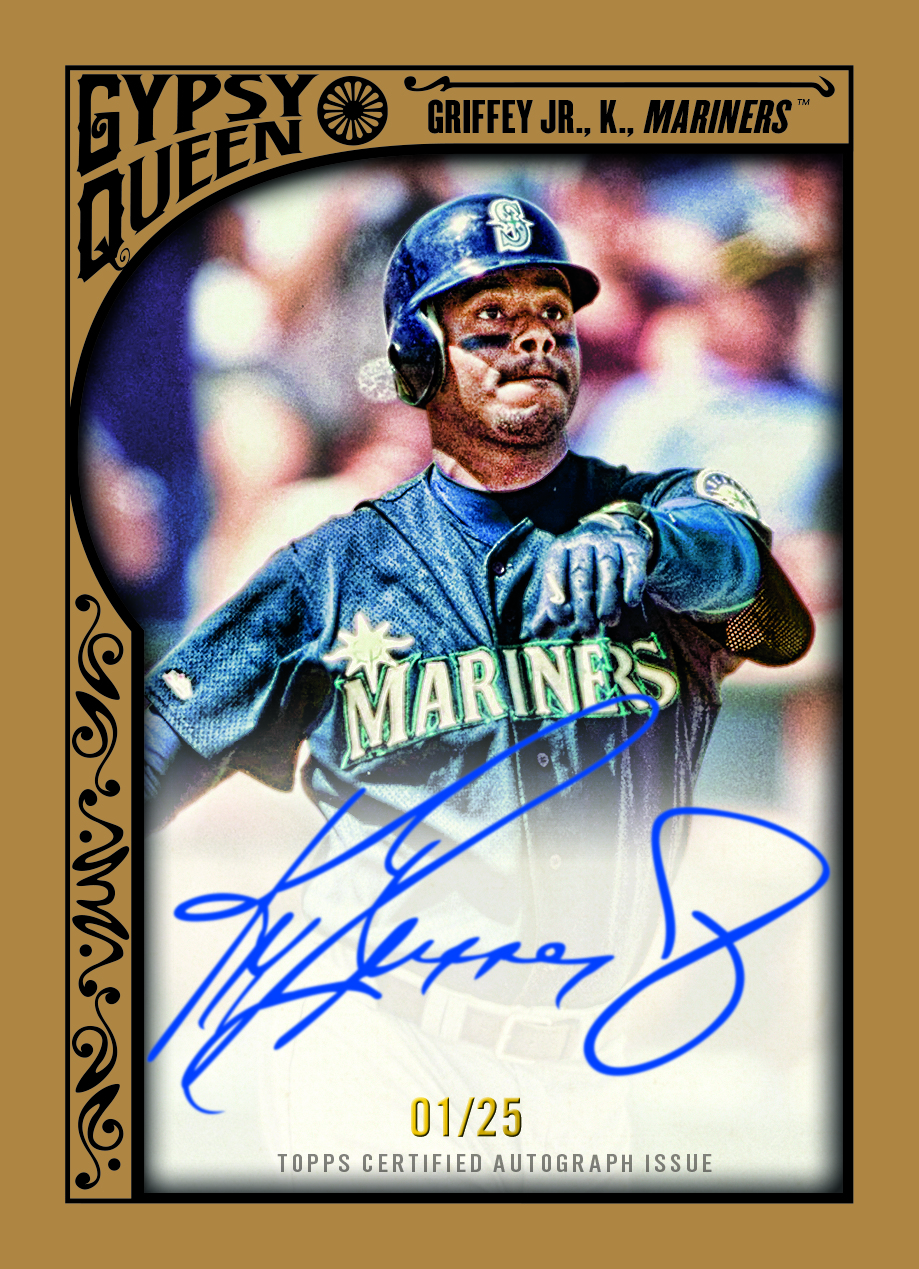 By Chris Olds | Beckett Baseball Editor
Gypsy Queen turns five next year.
Set to arrive on April 15, 2015 Topps Gypsy Queen will arrive with the latest new look and retro style for the popular brand with two autographs and two Relics per 24-pack hobby box. It also will include one 10-card mini-box as a box-topper in its fifth season of release.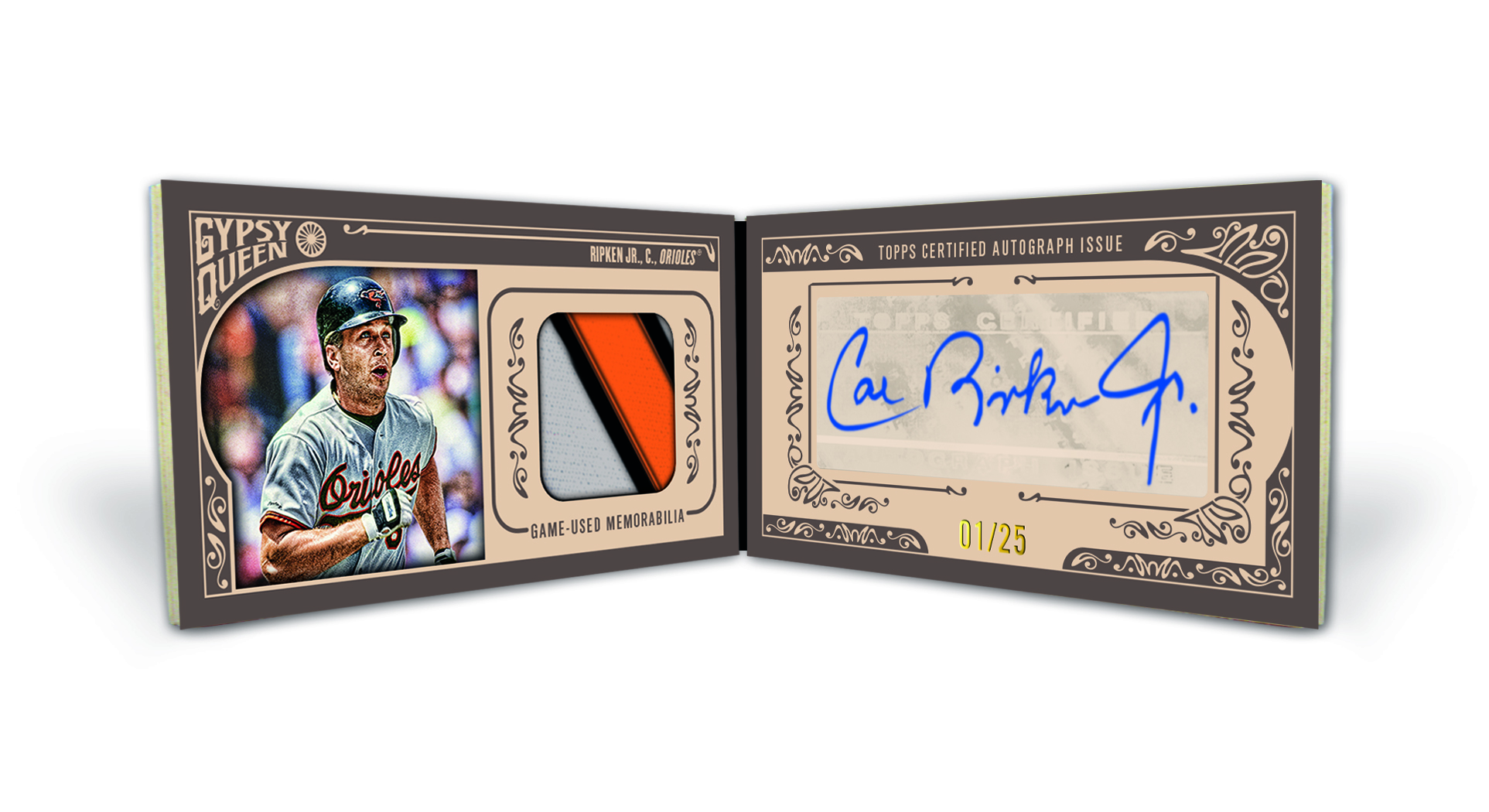 The base set will consist of 300 cards capped by 50 short-prints found one in every four packs. There will be 50 image variations for collectors to chase as well. There will be three types of partial-parallel sets for collectors to chase for 100 cards — Paper Framed cards, 1/1 Black Paper Framed cards and 1/1 printing plates.
Mini parallels will return once again with one found in every pack and short-printed minis found one per box. There will be five parallels for minis — Silver, Red, Black (/5) and 1/1 Graphite and printing plates.  In the box-topper boxes, there will be 100 mini variations to be found — only in those boxes.
On the insert card side, there are a few new inclusions with Walk-off Winners, The Queen's Throwbacks and Basics of Baseball Minis. Returning will be Glove Stories, while the Basics of Baseball will have a mini 1/1 sketch-card version to find, too.
On the memorabilia side, there will be Relics with Gold (/25), Red Patch (/5) and 1/1 Black Button parallels to chase. There also will be Mini Relics with the same colors and quantities, though the Black mini will be a patch instead. Jumbo Relics also will be in the mix with the same three parallels.
For autographs, there will be three types of cards to be found. Standard autos will have four types of parallels — Silver, Gold (/25), Red (/5) and 1/1 Black. Mini autos will be found in the box-toppers and be limited to just 10 copies. Lastly, Autographed Relics will be included with Gold (/25), Red Patch (/5) and 1/1 Black Button cards, too.
A preliminary checklist was not released.
Chris Olds is the editor of Beckett Baseball and Beckett Sports Card Monthly magazines. Have a comment, question or idea? Send an email to him at colds@beckett.com. Follow him on Twitter by clicking here.