First Look: 2015 Score football cards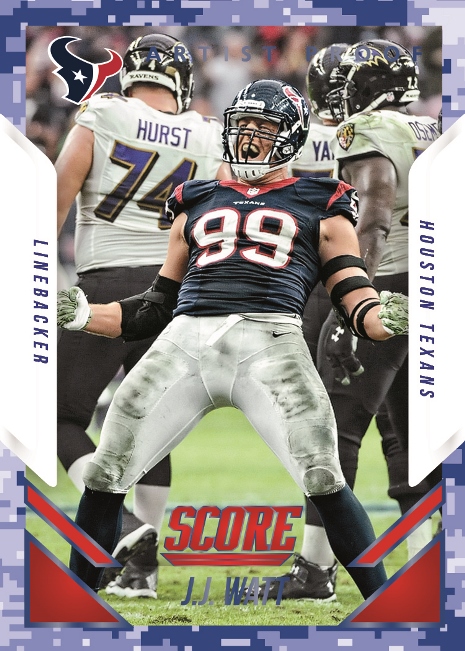 By David Lee | Beckett Media
The first NFL-licensed Panini America product of 2015 will be Score arriving on June 17.
The key to the set will be like years past, including a lower price point with a ton of base cards. Each box will have 24 packs at 12 cards per pack. Boxes will deliver one autograph or memorabilia card on average.
This year's base set includes more than 400 cards with 100 rookies. Rookies fall up to three per pack. Once again the product will have several parallels indicated by a different color border. These are Showcase, Gold Zone, Artist's Proof, Red Zone, First Down, End Zone and Gem Masters, numbered to 99 down to one.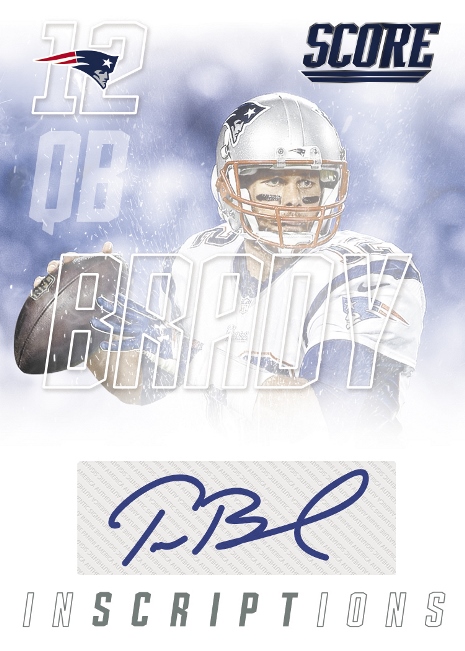 The new die-cut "puzzle" cards fit together to form a trio player combination. Collectors can mix and match the combination of these three inserts: Ground Gainers, Precision Passers and Playmakers. Essentially, a team of running backs, quarterbacks and receivers.
Other inserts include Gridiron Heritage, with several all-time legends and what should be the most popular of the product, Rookie Signature Gem Masters. These will have seven different parallel levels just like the base set.
There are also two other autographed inserts: Inscriptions and Score Signature.