First Look: 2015 Panini FIFA Women's World Cup Stickers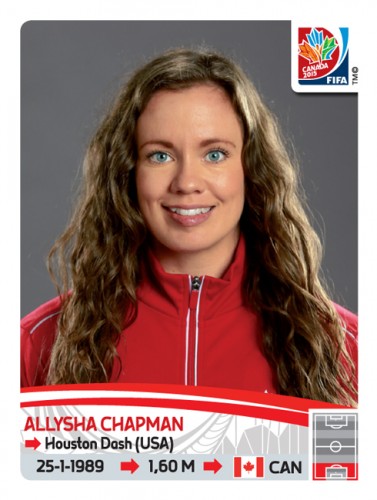 By Stephen Laroche | Beckett Media
In June, the world will be sending its best to Canada as the nation hosts the 2015 FIFA Women's World Cup and collectors from around the globe are set to seek out their idols through a highly-anticipated sticker collection coming from Panini.
For decades, the company has produced stickers for soccer stars and they are truly a world-wide phenomenon. This is the second time that the women's tournament will be celebrated in this manner and the debut release four years ago in Germany was a big hit. With nearly 500 stickers to place inside the official album, putting a full collection will certainly be a challenge.
"We take enormous pride in joining this year's program to celebrate and help create additional awareness and excitement for the FIFA Women's World Cup," said Panini's Group Licensing Director Peter Warsop. "We have already had many fans of the game reaching out to us from all over the World in anticipation of a sticker album being launched and we are delighted to be providing this to them. The German hosted event in 2011 was very successful in all respects, which has prompted us to extend our marketing and distribution of this year's collection from just the host nation to around 25 countries."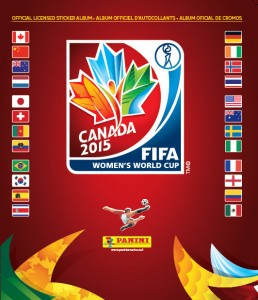 Warsop also addressed methods to acquire the stickers for fans who are not in countries where the product is not available at the retail level.
"Given the increase in teams to 24, the sticker album has also increased to ensure we cover all participating teams and their potential player squads. For fans of the game who cannot find supplies within their own territories, we will make stocks available for purchase online."
Each 56-page collectors album has 56 pages and retails for $2 in North America. Packs of seven stickers are reasonably priced at $1 in the same market, but other areas will have five stickers in their packs instead. There are 478 stickers in the collection and that total includes 29 special stickers.
"We are delighted to be working with Panini ahead of the FIFA Women's World Cup 2015 and know that fans of football around the world will be eager to get their copy of this years' album," noted FIFA Marketing Director Thierry Weil. "The release of each Panini sticker album incites excitement in supporters that comes in the build-up to a major tournament, and with just over one month to go I am sure that focus is now firmly turned towards Canada."
Stephen Laroche is the editor of Beckett Hockey and a contributor to other Beckett Media publications. Have a comment, question or idea? Send an e-mail to him at SLaroche@beckett.com. Follow him on Twitter @Stephen_Laroche.