First Look: 2015 Leaf Pop Century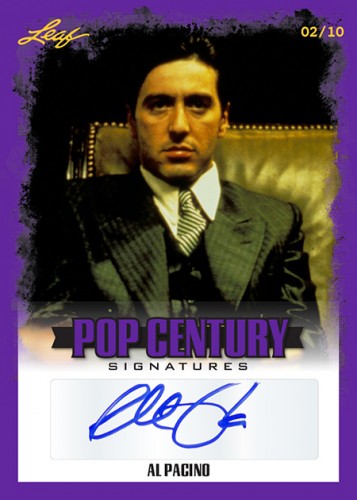 By Stephen Laroche | Beckett Media
Celebrity trading card products have seen tremendous market growth in recent years and Leaf Trading Cards has brought back its Pop Century brand once again in 2015.
With its deepest checklist to date , 2015 Leaf Pop Century will be loaded up with tons of new signers which span the worlds of sports and entertainment. The company has put together a roster of strong signers that include Hollywood icons such as Al Pacino and Gene Wilder, Frozen's Kristen Bell and Josh Gad, along with rock legend Roger Daltrey. Each box will contain four autographed card and there are several new concepts that collectors can enjoy once it releases on July 29.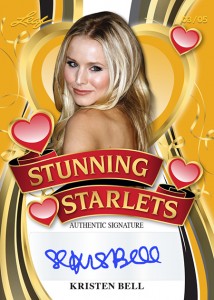 Leaf's lineup of celebrity signers will also include actors Carrie Fisher, Sharon Stone, Megan Fox, Tiffani-Amber Thiessen, Dick Van Dyke, Ron Perlman, and Norman Reedus. Sports fans may choose to chase autographs from the likes of Anna Kournikova, Hulk Hogan and Mike Tyson while nostalgic types will appreciate the presence of Adam West and Burt Ward, who starred in the iconic Batman television series in the 1960s.
Naturally, there will be a basic version of Pop Century Autographs, but Leaf has put some of these personalities into additional collections such as Hitmakers, Stunning Starlets, Perfectly Cast. There will be multi-signature cards such as Co-Stars and the company did also reveal some new concepts as well. Star Power Metal Signatures utilizes their Metal technology and Live and Clear Signatures will have on-card autographs on acetate stock.
Stephen Laroche is the editor of Beckett Hockey and a contributor to other Beckett Media publications. Have a comment, question or idea? Send an e-mail to him at slaroche@beckett.com. Follow him on Twitter @Stephen_Laroche.