2015-16 O-Pee-Chee Hockey Details
For many that grew up appreciating hockey cards, there were few childhood moments more exciting than the arrival of the latest set and 2015-16 O-Pee-Chee is a great entry-level release that adult hobbyists can share with younger collectors and introduce them to the joys of collecting.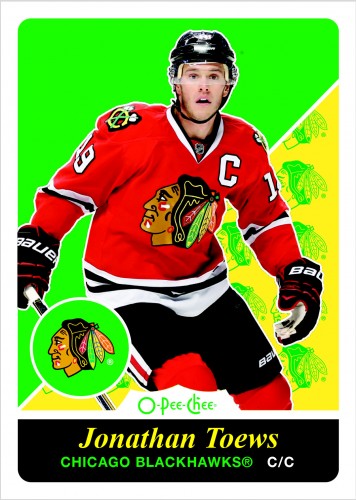 Now heading into its 10th consecutive season of being produced by Upper Deck, O-Pee-Chee has been a hobby mainstay for decades and the tradition continues with some new twists in addition to many of qualities that have long made it a favorite of collectors everywhere.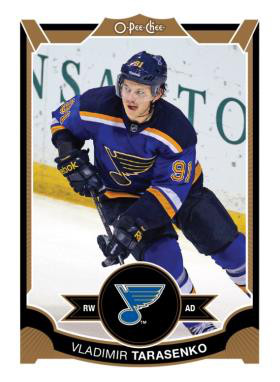 Over the past decade, O-Pee-Chee has been the home of the largest set in the hobby and it will once again weigh in at a hefty 600 cards. The last 100 cards are short prints and split between two established subsets – Marquee Legends(1:4) and Marquee Rookies (1:4). The latter will boast some excellent players that debuted after the NHLPA's deadline for rookies to appear in 2014-15 products which includes Sam Bennett, Malcolm Subban and Kevin Fiala.
Upper Deck drew some inspiration from classic hockey cards in creating a Retro parallel version of each base card and they will be found in each pack and it is likely that a blank-backed parallel will return as well but will not be officially acknowledged until the product is released. Once again, there will also be slightly tougher Rainbow parallel (1:4) that has an eye-catching Black Border Rainbow edition that are limited to 100 copies each.
There is a new addition to the insert lineup for 2015-16 with the All-Star Glossy (1:8) set and those cards have Skills (1:100) and MVP (1:400) variants that will pose a challenge for player collectors. Upper Deck also continues last season's V Series A with a "B" edition that evokes memories of the early sets O-Pee-Chee produced in the 1930s.
Some of the toughest cards to find in O-Pee-Chee packs are autographs and this time, the long-odds inserts will make up the OPC Signatures (2:case) and OPC Team Canada Signatures (1:case). Upper Deck's long-standing Sport Royalty carries on here as well with randomly inserted on-card autographs that are traditionally from prominent players.
With the program of manufactured team logo patches ending last season, Upper Deck builds upon the successful concept with a 90-card collection that is split into different levels of scarcity. The most common to pull are the intriguing Base Variations (40 different, 1:147) which mimic this year's cards that are complemented by 10 Rookies/Legends that are found once in every 900 packs. Furthering the excitement are 25 OPC Modern Brand Logos (1:540), 10 OPC Vintage Brand Logos (1:1,874) and five super-tough Mascots (1:4,685). All told, the patches are expected to be found four times in each case on average.
Finally, there will once again be a wrapper redemption program where collectors can send in a set amount of wrappers and they will receive a five-card pack containing five Red Bordered parallels plus a special OPC Mini Glossy card from a 42-card set that is a throwback to the ones produced in the late 1980s. Beckett Hockey will provide further details regarding this program once they are available.