First look: 2014 Topps Archives baseball cards — the home of Major League autographs & more
When you click on links to various merchants on this site, like eBay, and make a purchase, this can result in this site earning a commission.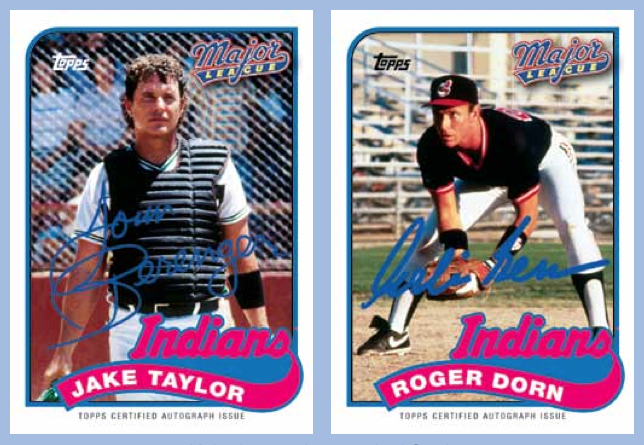 By Chris Olds | Beckett Baseball Editor
Lou Brown would be proud.
Topps offered the first looks and basic product information for 2014 Topps Archives on Tuesday afternoon, and there are some notable new inclusions that have never been done before with major leaguers.
It's including Major Leaguers.
That's right, stars of the 1989 movie Major League will be among those signing for the product — cards styled with the 1989 Topps design and with character names and studio licensing that allows for use of the film's logo as well as images as it celebrates its 25th anniversary. So far, Tom Berenger and Corbin Bernsen have signed on for this one. (Could past Topps signer Charlie Sheen be far behind?)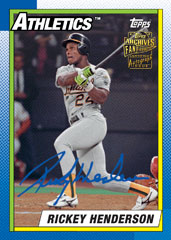 As with other releases in the three-year revival in this line, Archives will include designs and stars from the past and present in this one with every 24-pack hobby box including two on-card autographs when it arrives on May 28. The base set will be comprised of 200 cards capped by 50 short-prints. The 1973 Topps set gets the nod for the first 50 cards, while 1986, 1989 and 1980 round things out. (The short-prints were not announced and are likely to be a mix of all years' designs based on past releases.) Each card will have printing plates, a new Silver parallel limited to 99 and Gold parallels limited to 199.
Fan favorites autographs will lead the way here with two per box. This year, though, there are four parallels as well as printing plates for each auto. There will be Silver (/25), Purple (/10), Sapphire (/5) and Ruby (1/1) cards using varying designs. Originals autos — actual cards from the past — also will be signed with just 10 cards per player. Also part of the chase will be 1/1 cut autographs, triple autos and signed 1981 Minis limited to just 25 copies.
The Relics in this one will utilize the 1968 Topps design.
The Major League cards will be inserts first with a standard version and then five types of parallels to chase. Gold (/25), Red (/10), Purple (/5) and 1/1 Worst to First and printing plates will be found. Autographs will have a standard version as well as parallels of the Worst to First version, which will be limited to just 10 copies per player. Another movie will be noted in this one — The Warriors — a 35th anniversary nod that brings some added non-sports elements into the fold as well. These cards will be limited to 79 copies.
>>>RELATED: Olds details what he would do with a Major League set and creates cards, too.
Also among the inserts in this one will be 1971-72 Hockey cards, which can also be found with autographed versions limited to 25 copies, a 1997 Stadium Club Firebrand re-do, a Topps Mini Deckle set and 1987 Topps All-Stars cards. Each will have autographs numbered to 25 or fewer copies. The Firebrand cards will be hobby-only inclusions.
Other inserts in the mix include unsigned Originals buybacks and printing plates, while box-toppers will take us back to 1967 with "The Winners Celebrate" cards limited to 99 copies with signed versions limited to 10. Case-loader inserts, as in past years, will include signed player contracts straight from the Topps Vault.
Chris Olds is the editor of Beckett Baseball and Beckett Sports Card Monthly magazines. Have a comment, question or idea? Send an email to him at colds@beckett.com. Follow him on Twitter by clicking here.