2014 Panini Spectra Football Details
One of Panini America's high-end football card lines is back for a sophomore season.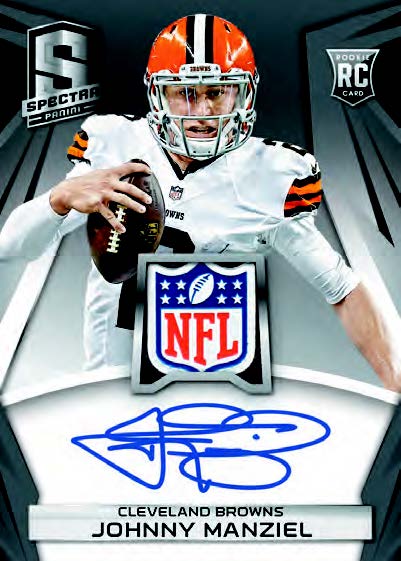 It's Spectra and it packs 10 autographs or memorabilia cards into every box along with six other cards.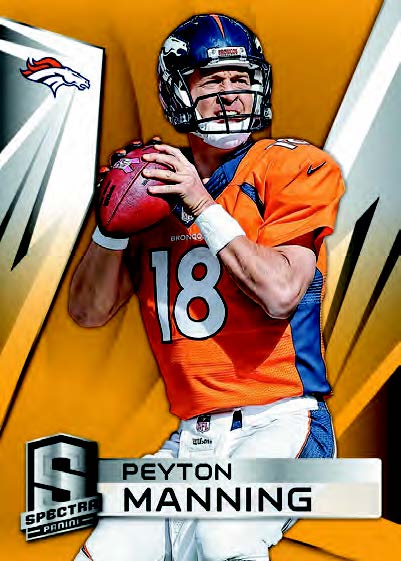 Each Rookie Card in the product will have a trio of 1/1 parallels with memorabilia swatches, according to the company's preview materials, with NFL, NFLPA and Nike logos among them. Also to be found in the product will be Rookie Jumbo and Building Blocks Jersey Patches with over-sized or ornate patch pieces.
Also on the slate are Combo Rookie Jersey Patches, which will team up teammates or rivals.
The base set will consist of 200 cards with a rainbow of Prizm cards, including diecuts. Each box will include at least two Prizms while Rookie Jersey Autogrraphs will feature Red and Black patch cards. Other inserts will include Leading Men Materials Signatures and Aspiring Signatures.