2014 Bowman Sterling Baseball Details
2014 Bowman Sterling Baseball has some new inclusions like diecuts and Wave Refractors. In fact, this one will include an oversized Wave box-topper in every box as well as a diecut auto in every case.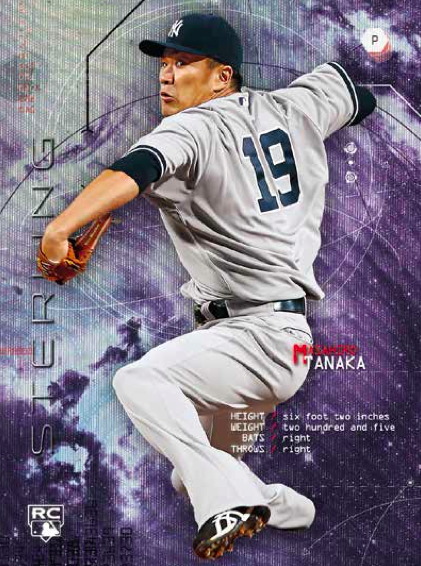 Each six-pack box will include four cards — three autographs and a rookie or prospect card. There will be eight boxes per case with a 1989 Bowman is Back Silver Diamond Refactor also worked into the mix for every box.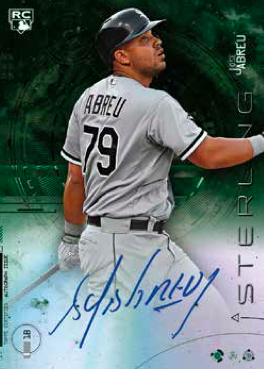 The Purple Wave Refractor cards will come as box-topper with each of them serial-numbered though an amount was not announced. They will have Black (/TBD), Blue (/5) and 1/1 Red parallels.
The diecut autos also will be numbered (amount TBD) with Blue (/TBD), Red (/5) and 1/1 Superfractor versions to be found. There will be as many as 40 players in this set.
The standard autographs will be a mix of rookies and prospects, each with 10 parallels and printing plates. All will be serial-numbered but quantities for most shades was not announced. There will be standard Refractors along with Green, Magenta, Orange, Purple, Blue (/25), Black Atomic (/10), Canary Diamond (/3) and 1/1 Red and Superfractors to be found.
Other autographs in this one will include Sterling Showcase (framed cards limited to 25 copies), Sterling Silver (1/1 cards printed on silver), Bowman Black (the continuity insert limited to 25) and Dual Refractor autos that pair players.