2014-15 Panini Spectra Basketball Details
In 2013-14, Panini America unleashed their Spectra brand on the basketball card market and the hobby reacted positively to the high-end release that featured etched and colorful opti-chrome cards along with plenty of signatures and memorabilia.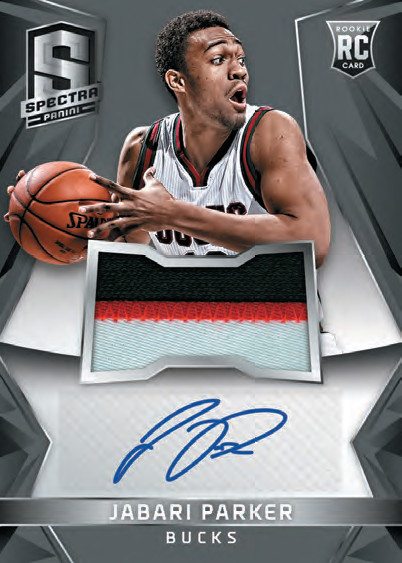 Back again for 2014-15, each eight-card pack is expected to yield seven autograph or memorabilia cards. With a suggested retail price of around $350, it will certainly be an expensive proposition for some collectors, but the potential to pull something big will be a draw for those that were on the fence about the product last year.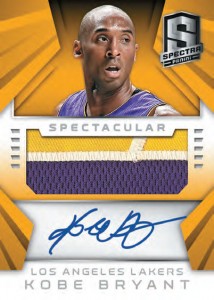 Base card enthusiasts may appreciate the challenge of putting the 100-card Spectra set together and there will also be parallel versions, including Spectra Red Die-Cuts that are limited to 25 copies each. There will also be 33 different Rookie Jersey Autographs falling once per pack on average. Panini has noted that there will also be Black Prizm parallels of these cards which are going to be rare pulls.
Fans of non-memorabilia inserts may also be interested in chasing the Global Icons cards that fall once per case and they are a celebration of the sport's international stars.
Spectra also attempts to deliver some additional value by ensuring that every signature card also has a piece of memorabilia with it as well. The company has revealed two of these collections – Superstar Jersey Autographs and Spectacular Swatch Signatures, the latter of which will contain jumbo memorabilia pieces.