First Look: 2014-15 Panini Preferred Basketball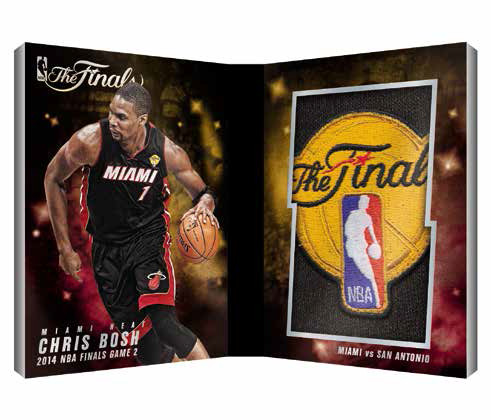 By Stephen Laroche | Beckett Media
Collectors that love booklet cards and limited autographs have flocked to Panini America's Preferred releases in recent years and the popular brand will be returning to store shelves this season with plenty of ink and memorabilia from a heavily-hyped rookie class and the biggest stars from the past and present.
With a street date of June 17, each box of 2014-15 Panini Preferred Basketball will contain three autograph cards limited to 99 copies or less in addition to one booklet card. Expect to find plenty of tough-to-chase parallels in addition to new concepts that are sure to get some hobby love.
What can collectors expect to find in boxes of 2014-15 Panini Preferred Basketball? Find out after the jump.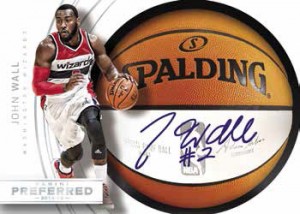 Autographs are once again the heart and soul of Preferred and Panini will be adding some new concepts to the mix, including the rookie-focused Dynamic Debuts and Roundball Signature Diecuts. Preliminary details also noted that collection of cards entitled Unparalleled will also be making its debut. Panini has revealed that their popular Silhouettes jersey autograph cards will be returning once again and they will also have a patch variant which will be numbered to 25 or less.
Booklets will feature a wide variety of themes and there are some great new concepts being incorporated into these cards. Some of them will feature a vertical design and six pieces of memorabilia, including Swish and Champs. The latter will focus on players who have won an NBA title while Swish appears to utilize photography of stars making a shot. Playbook Rookie Jumbos will dazzle with their acetate die-cuts and jumbo pieces of memorabilia from a 2014-15 freshman.
For fans that want to know more about the memorabilia inside of their cards, Panini has come up with the fantastic Stat Line Memorabilia booklets that have a photo and stats from the exact game that the memorabilia was worn in. Expect to find several variations for these cards based on the type of piece housed inside. The company also added some historical content as they purchased several jerseys worn during Game 2 of last year's NBA Finals between the Miami Heat and San Antonio Spurs. As a special treat, they also made one-of-one Super Prime versions featuring the complete NBA Finals logo patch.
Finally, one of the coolest additions to Preferred are the VS: 1 On 1 memorabilia cards. Featuring two players facing off with each other, these three-panel booklets contain two big pieces of memorabilia and have strong visual appeal.
Stephen Laroche is the editor of Beckett Hockey and a contributor to Beckett Basketball. Have a comment, question or idea? Send an e-mail to him at slaroche@beckett.com. Follow him on Twitter @Stephen_Laroche