First look: 2013 Topps Stars Wars Jedi Legacy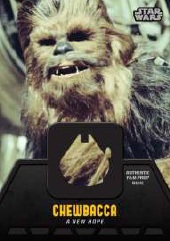 By Susan Lulgjuraj | Beckett Sports Card Monthly Editor
Star Wars fans looking to own a piece of the iconic story might get the chance.
For the first time, Topps is offering real Stars Wars relics in the upcoming 2013 Star Wars Jedi Legacy. The relics include Chewbacca hair, Ewok fur and Jabba the Hut's barge sail.
Other relics feature original film cels from scenes throughout Episodes 4, 5 and 6 (one in every box), and autographs. Twenty actors spread throughout all six movies will sign cards for Stars Wars Jedi Legacy including Mark Hamill and Carrie Fisher.
Printing plates are also included and collectors will get either an auto or printing plate in every box.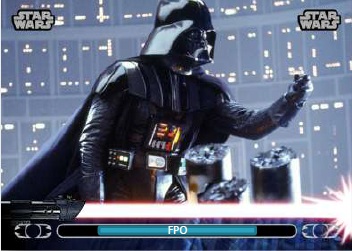 The base set will focus on the story of Luke and Anakin Skywalker with 45 cards on each character. The base cards will have Blue, Magenta, Green and rare Gold parallels.
In addition, there are 45 insert cards with Influencers, Connections and The Circle is Now Complete.
Telling the individual story is only part of Star Ways Jedi Legacy. Base cards from "A" (Anakin Skywalker) and base cards from "B" (Luke Skywalker) can be connected through the Connections or Influencer insert cards through colliding light sabers on the bottom of the card.
Topps looks to tell the full stories of their journeys.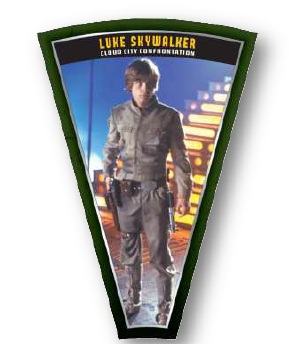 The Circle is Now Complete die-cuts are the toughest insert to pull. These inserts fall at a rate of 1 in 12 packs. When complete, all 12 cards fit around a circle, and to get the piece that middle piece, collectors will take part of a yet unannounced store promotion.
Look for Stars Wars Jedi Legacy to come out May 22 and cost around $100 a box. There will be 24 packs per box and with eight cards in each pack. The product will be available in hobby shops only.
Susan Lulgjuraj is an editor of Beckett Sports Card Monthly. You can email her here with questions, comments or ideas. Follow her on Twitter here. Follow Beckett Media on Facebook.