2013 Topps Heritage High Number Baseball Details
2013 Topps Heritage High Number Baseball brings back the update set for andother year and some of the top rookies from 2013 are included.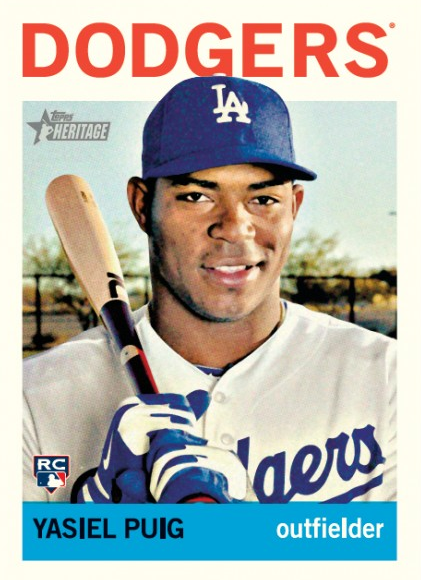 Topps released the first glimpses at the second-year version of the throwback-style update set on Monday with two notable youngsters among those on the checklist — Los Angeles Dodgers rookie outfielder Yasiel Puig and Miami Marlins rookie pitcher Jose Fernandez, who will be included in the online-exclusive update set.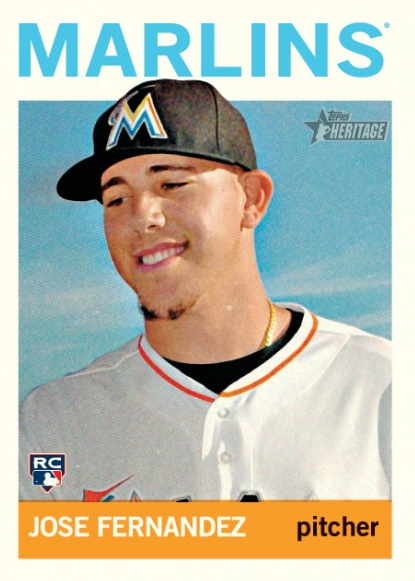 Sets arrived on the Topps website on November 21 with a price tag of $99.99 per set. It included one autograph per box with red-ink autos also will be randomly inserted.
Like last year, the release will consist of 100 cards capping the base set. Notables in the base set will include Evan Gattis, Mike Zunino, Wil Myers, Michael Wacha, Gerrit Cole and even player-collector Brad Ziegler.
The autograph lineup will include 30 players. Among them will be Fernandez, Jurickson Profar, Cole, Darin Ruf, Gattis, Manny Machado, Nolan Arenado, Shelby Miller, Myers and Puig.