2013 Select Baseball Card Details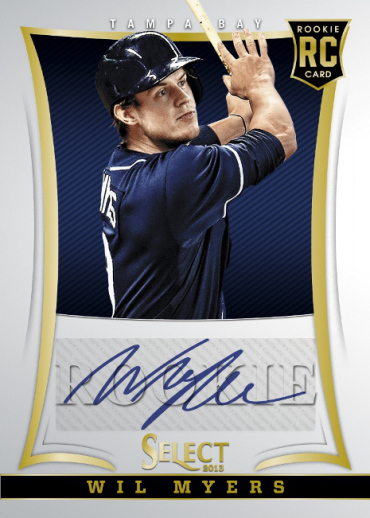 By Chris Olds | Beckett Baseball Editor
Select is coming back to baseball.
Nearly a year ago, Panini America announced the return of Select for the basketball masses as a high-end, Prizm-based product. Now, the company has announced its plans for the diamond with 2013 Select baseball cards.
The first Select baseball release since 1998 will arrive in December with seven packs per mini box, each packing two autos, two Prizms, one Rookie Card and three other inserts. There will be two mini boxes per overall box.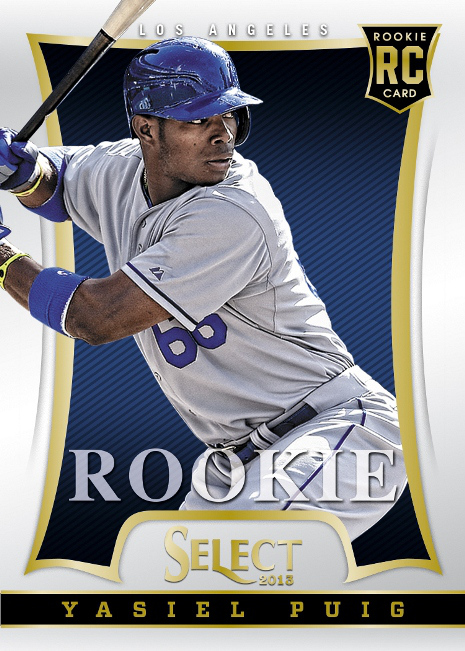 Among the 50 rookies in this one will be Dodgers star Yasiel Puig, while 75 others found with autographs will include Wil Myers, Manny Machado, Gerrit Cole and Shelby Miller to name a few. Autographs will be found with Silver, Gold and 1/1 Black Prizm parallels, according to the company. The standard rookie Prizms will be limited to just 99 serial-numbered cards, while Golds will be limited to just 25.
Among the insert sets will be En Fuego, Select Team, Select Futures (2013 draft picks), Thunder Alley and Select Skills. Meanwhile the base set will include short-printed cards of retired players found one per mini box.
Panini stated that its Select Signatures set will include 100 cards with players from today as well as yesterday — a mix that will include the likes of Ken Griffey Jr., Cal Ripken Jr. and Roger Clemens alongside Joe Mauer, Stephen Strasburg and Yoenis Cespedes.
A preliminary checklist was not announced.
Chris Olds can be found on Twitter by clicking here.