First look: 2013 Press Pass Racing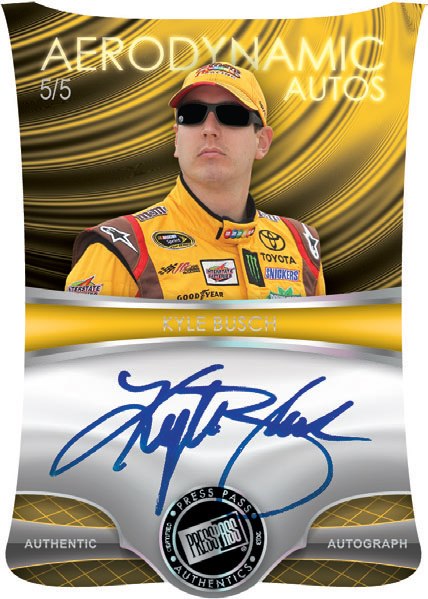 By Susan Lulgjuraj | Beckett Sports Card Monthly Editor
Press Pass is getting ready for the 2013 racing season. Its flagship product comes out next month with new additions, inserts and memorabilia.
Press Pass is offering two race-used in every box of 2013 Racing for the first time in the product's history.
Those hits could include race-used tires, letters patches from manufacturers, lug nuts, sheet metal, fire suits and more.
Press Pass Racing will feature six cards per pack and 30 packs in a box, and to come out November 21.
Along with the base set, Press Pass will include 30 color proof parallels, including at least one numbered to 35 or less.
Collectors will also find nine types of inserts such as Race Champions, Cool Persistence and the rest of the 2012 Hall of Fame inserts.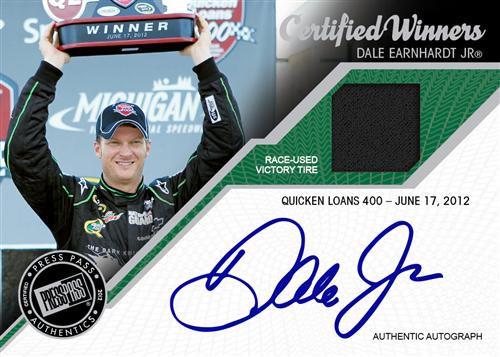 In addition, one in three boxes will have an autograph.
The signatures will be on several subsets including Certified Winners (autographed tire cards of 2012 winners), Press Pass Signings, Aerodynamic Autos (die-cuts) and 2013 Signature Series autographed memorabilia cards.
Collectors can get autographs from racers such as Dale Earnhardt Jr., Jeff Gordon, Jimmie Johnson, Danica Patrick, Travis Pastrana and Carl Edwards.
There will also be one hot box in each 10-box half case. Hot boxes will contain two race-used memorabilia cards, one autographed memorabilia card or press plate autograph and one to two Yellow Color Proof Parallels numbered to five.
Press Pass is including 2013 Racing in its Power Pack Program, where certain hobby shops will carry these bonus packs with exclusive cards. In addition, several Power Packs will include a buyback Press Pass Signings Autograph.
Susan Lulgjuraj is an editor of Beckett Sports Card Monthly. You can email her here with questions, comments or ideas. Follow her on Twitter here.