First looks: 2013 Pinnacle baseball cards + 2013 Panini Prizm details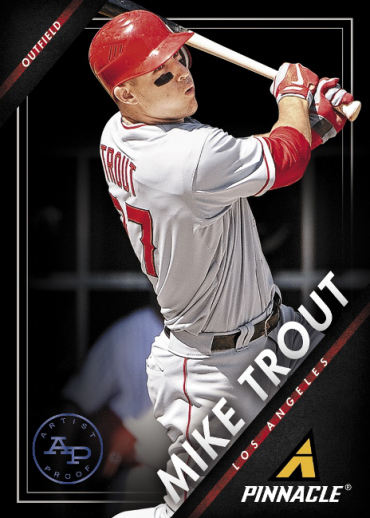 Update: Originally published on April 3 — now has new details and images
By Chris Olds | Beckett Baseball Editor
Pinnacle is back on the diamond.
Panini America's 2013 baseball slate will include a revival of the Pinnacle brand as 2013 Pinnacle is scheduled to arrive on July 31.
Packing two autographs in each 24-pack hobby box, it will carry a suggested retail price of $2.99 a pack and include a meaty lineup of inserts and parallels to go with a 200-card base set that includes 50 Rookie Cards.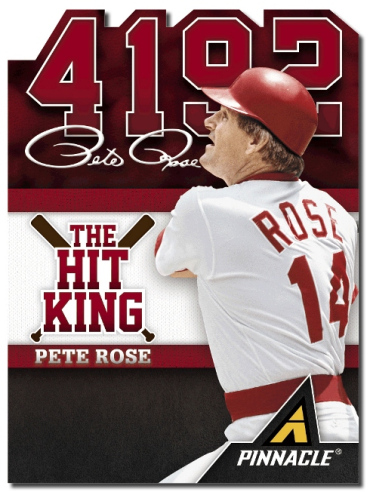 Each box will include the two autos along with three Museum Collection parallels printed with Nufex technology, two Artist's Proofs, 10 other inserts, three Clear Vision plastic inserts, five more Nufex cards and five additional plastic cards — 29 total inserts per box, according to the company.
The Artist's Proofs will be hobby-only inserts, while other standard inserts will include Team 2020 (10 players), Awaiting the Call (10 cards), Position Powers (20), Behind the Numbers (10) and five cards each for Looking Back and The Hit King.
The Nufex inserts will include 10 Team Pinnacle cards, 15 Slugfests, 10 Aces, 12 The Naturals and eight Z-Teamers. Plastic inserts will include 16 Pinnacle of Success, 16 Swing For the Fences, 12 Essence of the Game and eight Skylines cards.
The product also will include a five-card tribute insert to Pete Rose — who can appear on cards here because they are not MLB Properties-approved — called The Hit King.
In other news, the basic lineup for Panini's 2013 Prizm set also was announced. While the 2012 edition arrives later this month, the 2013 version of the set is slated to arrive on Aug. 28.
Carrying a suggested retail price of $4.99 a pack, it will include two autographs in every 20-pack box along with hobby-only Prizm parallels dropping three per box. Also to be found will be Orange diecuts (/50), Gold (/10) and 1/1 Black Finite Prizms.
The base set of that product will include 300 cards (including 50 rookies) along with five insert sets. The inserts will be paralleled in hobby packs only with Gold and Black Prizms. The sets include Fearless (20 cards), Rookie Challengers (15 cards), Game Changers (15), Band of Brothers (20 and 10 additional short-prints) and a dozen Top Prospects.
Panini has not released any images for that set at this time.
Chris Olds is the editor of Beckett Baseball magazine. Have a comment, question or idea? Send an email to him at colds@beckett.com. Follow him on Twitter by clicking here. Follow Beckett Media on Facebook.