2013 Panini Prizm Perennial Draft Picks Baseball Details
The third Panini Prizm baseball card set to arrive in less than six months is in the preparation stages.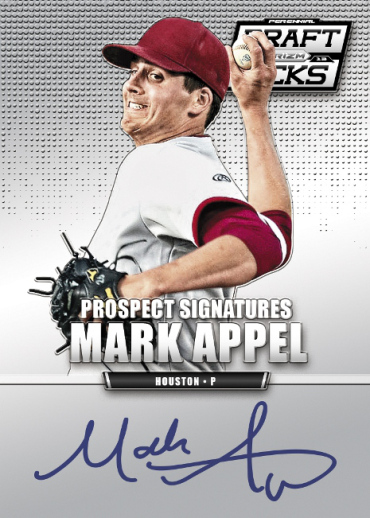 2013 Panini Prizm Perennial Draft Picks has the latest MLB draft picks and prospects in tow. In April, the season-capping 2012 Panini Prizm set arrived, while this year's standard set, 2013 Panini Prizm, arrives on Sept. 18.
What will make the third time the charm? The first on-card autos for top MLB draft picks on the various shades of the Prizm rainbow, of course, and the first Panini cards, the company promises, of Cuban defector Jose Abreu, who has yet to sign a big-league deal but has suitors.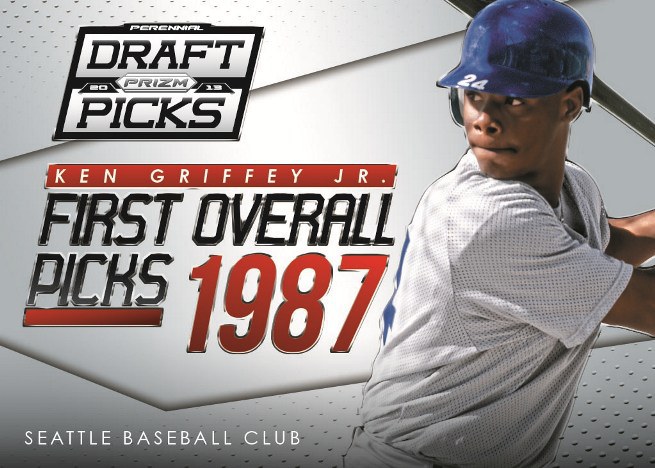 According to the company, PPDP will include a 100-card standard set as well as autographs from the top two picks in this year's draft, future Houston Astros pitcher Mark Appel and Chicago Cubs draft pick Kris Bryant. In addition, collectors can expect to find autographs from Minnesota Twins prospect Byron Buxton as well as Phillies farmhand Maikel Franco. The Prospect Signatures set will consist of 100 cards.
There will be four autographed cards in every 20-pack hobby box with three inserts and six Prizm cards, too. The inserts will include a 5o-card 2013 Draft Class offering as well as 10 First-overall Picks cards.
Panini's Prizm rainbow will include 1/1 Black Prizms as well as Red, Gold and Blue cards.