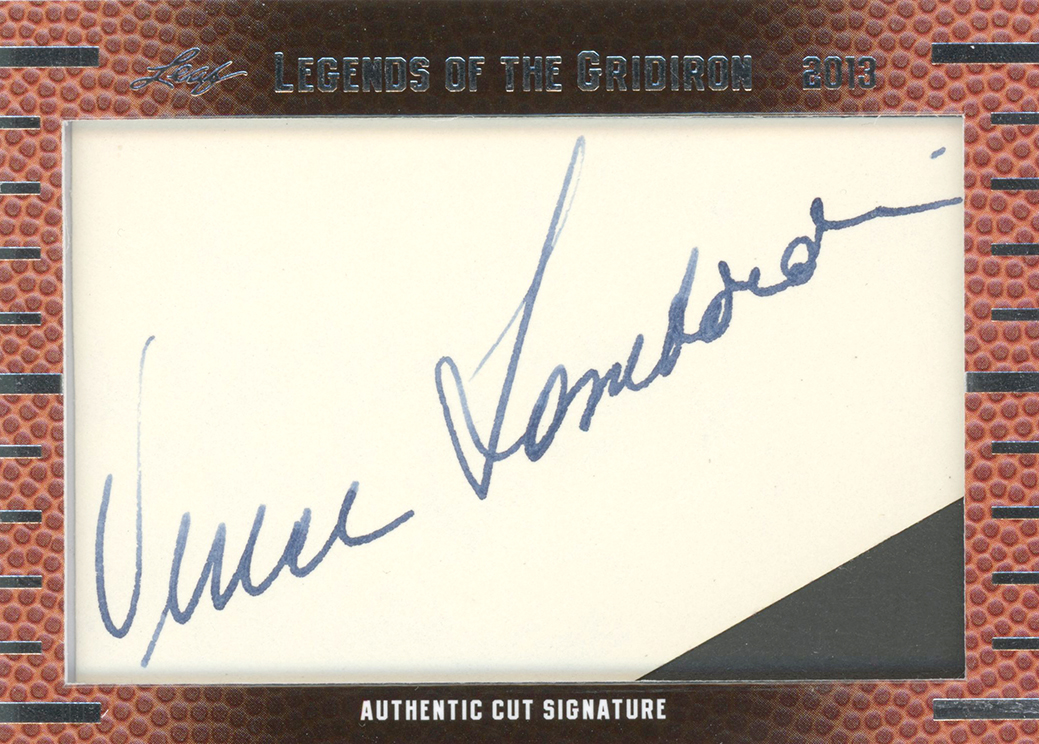 By Susan Lulgjuraj | Beckett Football Editor
Leaf has cobbled together the autographs of many famous football icons for a new product.
The cut-autograph product – 2013 Legends of the Gridiron – will focus on Hall of Famers, superstars and Heisman Trophy winners.
Each box will contain just one encapsulated card in this very limited production run. Just 99 12-box cases will be produced of Legends of the Gridiron.
Autographs include a wide array of football names such as Vince Lombardi, Joe Paterno, Art Rooney, Tom Landry, Wellington Mara, Joe Namath, Johnny Unitas and more.
Leaf is using reigning Heisman Trophy winner Johnny Manziel in its product again featuring him on a dual cut autographs with others such as Don Miller and Jim Crowley.
Legends of the Gridiron will ship in early May.
Susan Lulgjuraj is an editor of Beckett Football. You can email her here with questions, comments or ideas. Follow her on Twitter here. Follow Beckett Media on Facebook and Twitter.