2013 Leaf Ichiro Immortals Collection Baseball Details
If you've been waiting patiently for Ichiro Suzuki baseball cards, you now have your high-end chance with 2013 Leaf Ichiro Immortals Collection.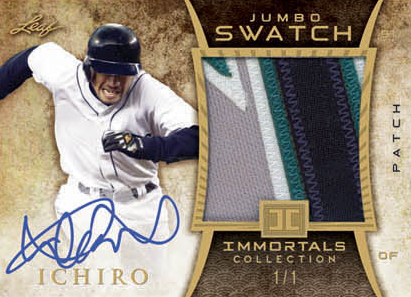 The product includes four base cards and one autograph per box. Only 300 hand-numbered boxes will be released.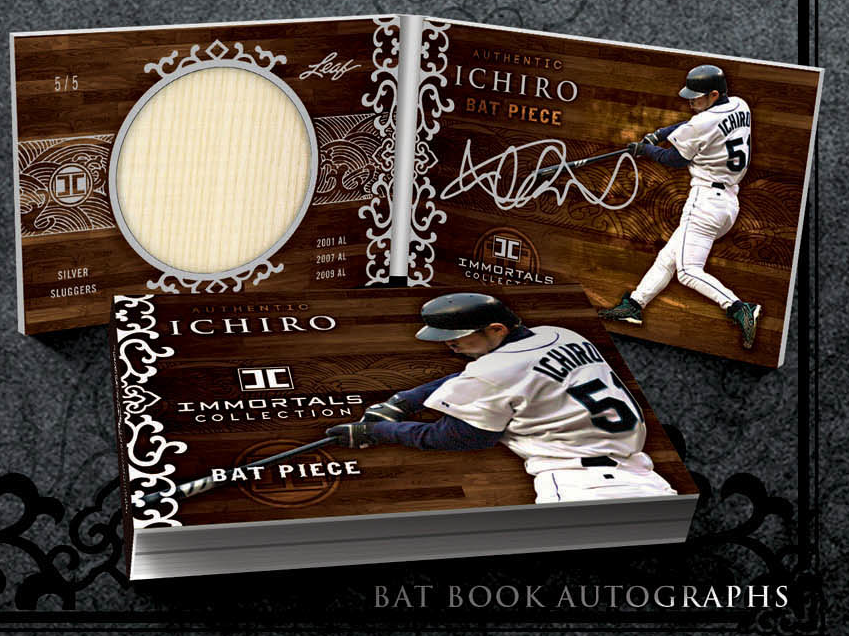 The base set's cards will be limited to 51 serial-numbered copies with parallels limited to 20, five and one. There also will be printing plates. Immortal autos will be parallel autos of the base set limited to either five or one copy apiece.
Most autographed inserts will be limited to either five or one copy per card. Among them are Pendulum, record book booklets, Accolades, Ichiro Signatures, dual jersey autos, triple mem autos, 200-hit autos, Letterman autos, Kanji Letterman autos, jumbo patch autos, jumbo jersey autos, patch booklet autos and bat booklets.
Among the 1/1 inclusions being packed out in this one include Legacy booklets that pair Ichiro with past greats including Babe Ruth, Mel Ott, Lou Gehrig, Honus Wagner, Pete Rose, Hideo Nomo and others. Also to be found in the product is a single bat knob auto.