First Look: 2013 Elite Football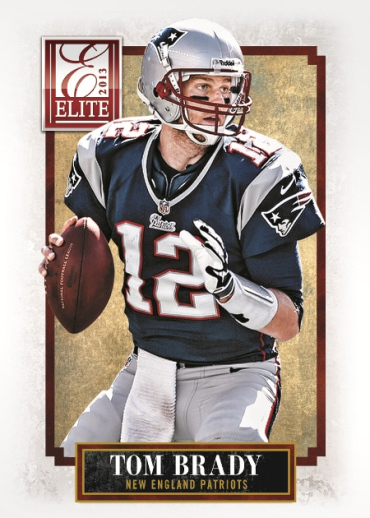 By Dan Good | Contributing Editor
Panini is matching old and new with 2013 Elite Football, the company's third announced product of the upcoming card season.
The company released details about the product on its blog Sunday. Many of the brand's staples will be returning, such as Rookie Inscriptions and Passing the Torch autographs, which match retired legends and current icons. This year's Elite series will also feature new insert sets such as the chain crew-inspired First & Goal and laser-cut Panini Portraits.
Each box of 2013 Elite Football will contain 20 packs with five cards per pack and deliver four autograph or memorabilia cards, with at least two autographs guaranteed. Boxes will also contain three Rookie Cards.
NFLPA Rookie Premiere cards will also be inserted – as well as Prime Numbers inserts, two-card pairings that feature memorabilia on the left side and an autograph on the right.
Elite joins Score and Prestige on Panini's 2013 football calendar. The brand was first employed for football in 1996.
Dan Good is a contributing editor for Beckett. For hobby updates, follow Beckett Media on Facebook and Twitter.