First Look: 2013-14 Upper Deck The Cup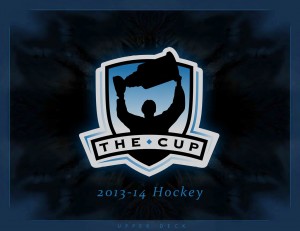 First Look: 2013-14 Upper Deck The Cup
By Stephen Laroche | Beckett Hockey Editor
For hockey card collectors, the 2013-14 season saw many great releases from manufacturers that featured a strong double rookie class and plenty of eye-catching cards that have created plenty of buzz in the hobby.
With the highly-anticipated release of 2013-14 The Cup from Upper Deck, we can finally bring this year to a close in fine fashion and the company has pulled out all the stops once again to create some memorable cards that will be heavily collected.
Set to hit store shelves on October 22, collectors can expect to find a strong assortment of limited cards in every pack. Naturally, there will be some epic hits that will find a place in even the most exclusive of personal collections. Learn more about what is on the way after the jump…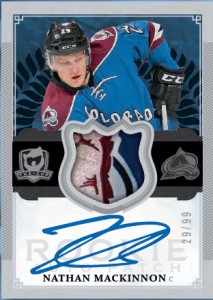 Since 2005-06, The Cup has set a high standard for rookie cards and this season is no exception. In a product information sheet released today, the company showed off two classes of Rookie Patch Autographs that will be limited to either 249 or 99 copies. Over the years, these have proven to be the elite-level rookie cards for some of the game's biggest stars and with players like Nathan MacKinnon, Nail Yakupov and many more to be found, that tradition is certain to continue.
Returning for another year as well are the signed Limited Logo cards which are a long-established favorite among collectors. There are also some major one-of-one hits including Black Auto Tags, Black Auto Tag Rookie Card Variations and Property Of. Upper Deck also teased some other hard-hitting memorabilia cards such as Notable Nameplates (numbered to the letters in a player's nameplate) and Cup Quads Patches (numbered to 5). Autograph collectors can look for base set parallels such as Gold Foil Rookie Variations (numbered to 25) and Regular Card Gold Auto Patches (numbered to 10).
Upper Deck made waves over a decade ago when they issued booklet cards for the first time and they keep getting better as time goes on. With The Cup this year, there are Autographed Rookie Gear booklets with four pieces of memorabilia. Even better than that, however, are the Dual Auto Rookie Bookmarks (numbered to 25) which feature autographs and patch pieces from two young prospects.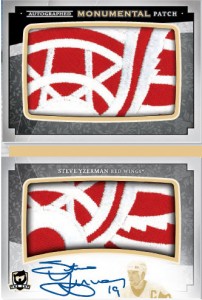 There will also be some major booklet cards coming in the form of Autographed Monumental Patches. With two big hunks of patch and an autograph, they will be very scarce and the cornerstone of some collections.
The company also has shown off even more autograph hits including shadowbox-style Brilliance cards that are printed on 360-point stock. Collectors can also search out Signature Renditions (which also have Combo versions) and Program of Excellence autos which feature some of the best talent that has played for Canada at the international level.
Stephen Laroche is the editor of Beckett Hockey and Beckett Basketball magazines. Have a comment, question or idea? Send an e-mail to him at SLaroche@beckett.com. Follow him on Twitter @Stephen_Laroche.