2012 Upper Deck SP Authentic Golf Details
After a lengthy absence from the golf scene, Upper Deck is coming back with 2012 SP Authentic Golf.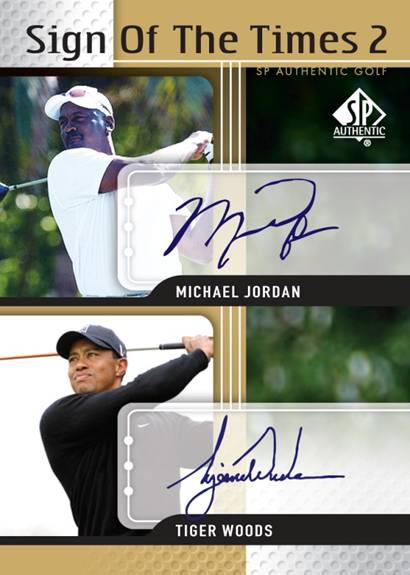 SP Authentic is scheduled for a June release with cards from the top male and female golfers of the world.
Collectors could expect to find autographs and material cards as well as a plethora of Rookie Cards as well as one of the coolest dual autograph cards in a while.
This is the second golf set to be announced this year. Leaf is also coming out with a product in March: Metal Golf.
SP Authentic Golf should have – on average – three autographs with at least one rookie in every 20-pack box with four cards in each pack.
Some of the golf collectors could expect to find are Tiger Woods, Jack Nicklaus, Ernie Els, Arnold Palmer, Annika Sorenstam, Paula Creamer, Natalie Gulbis and others.
If you look at the pictures, there is one card that has been jumping out to fans: the dual autograph of Michael Jordan and Woods, two of the best athletes of this generation.
Upper Deck hasn't had a dedicated golf set since 2005 and it seems it is going all out for this product. Along with the autographs and swatches there are variations to many of the hits and inserts. In addition, red-foil parallels will be hard to find dropping at an average of four in every five cases.